Ralph Lifschitz was brought up in the Bronx. In 1967, he started his business with a range of ties named Polo. He then began designing clothes and in 1974 the costumes of The Great Gatsby were all from his menswear Polo collection – except for one pink suit he custom-made for Robert Redford.
A casual denim shirt, a horse-shaped belt buckle, this 1971 photograph is already carrying everything Ralph will embody and become.
« I have been inspired by real people living their lives – the farmer, the cowboy, the athlete, the military man. When I was growing up in the Bronx, I would go with my brothers to army-navy stores and thrift shops searching for safari jackets, rugged military clothes, hand-knit ski sweaters, and varsity jackets. (…) And I have always looked back to the movies of Hollywood's golden age, to the legendary style of its strong characters – the rebel, the romantic, the dapper eccentric, the rugged hero. »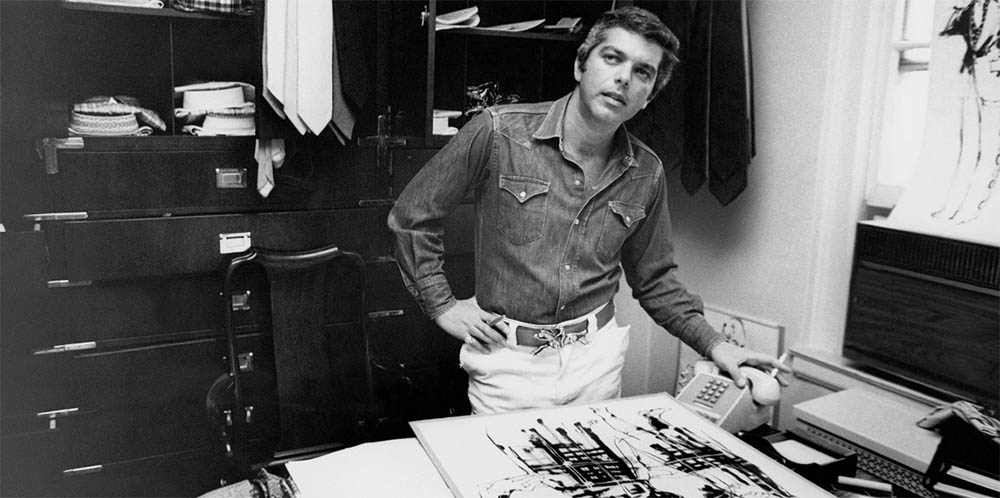 FREYMAN, Zachary, phot. Ralph Lauren in his atelier. New York City, United-States. 1971.