Ex-NME staffer Andrew Collins called it "the most indie thing that ever existed".
C86 was a cassette compilation released by British music magazine NME in 1986. It had two sides: A and B, each with 11 tracks. The bands featured came from Britain's underground guitar pop scene: all kindred spirits but all largely unknown. C86 changed that.
Jangly, discordant and different. C86 was born from a post-punk attitude but launched a brand new genre of music which rejected rock and praised pop. Its sound (and style) influence on later bands like Belle and Sebastian, The Strokes and Franz Ferdinand is undeniable.
Side A.
Track 1 –for Primal Scream's 82 seconds of desperate introversion. Style cue: songwriter Bobby Gillespie's huge peak lapelled blazers.
Track 2: for The Mighty Lemon Drops' solid drums and jangly guitars. Style cue: zip-up leather jackets. Protruding collars.
Track 7 – for Stump's culty take on Captain Beefheart. Style cue: lambswool v-neck sweater. Oxfordgrained fabric with colored warp and white weft - durable, b More shirt underneath.
Track 10 –for The Pastels' so-called "shambling" and musical primitivism. Style cue: crew neck knit. Striped t-shirt underneath.
Side B.
Track 4 – for Half Man Half Biscuit's razor sharp lyrics and sheer indie sounds. Style cue: zip-up parkas. Pre Madchester.
Track 6 – for Mackenzies' smart fusion of funk into indie. Style cue: bass player Graham Lironi's skinny ties.
Track 9 –for McCarthy's melodic style and the origins of Stereolab. Style cue: guitarist Tim Gane's boxy, short-sleeved shirts.
Track 11 – for The Wedding Present's pioneering indie spirit. Style cue: straight cut jeans. Straight black silhouette. Straight up cool.
C86 compilation album. NME (New Musical Express), London. audio tape. May 1986.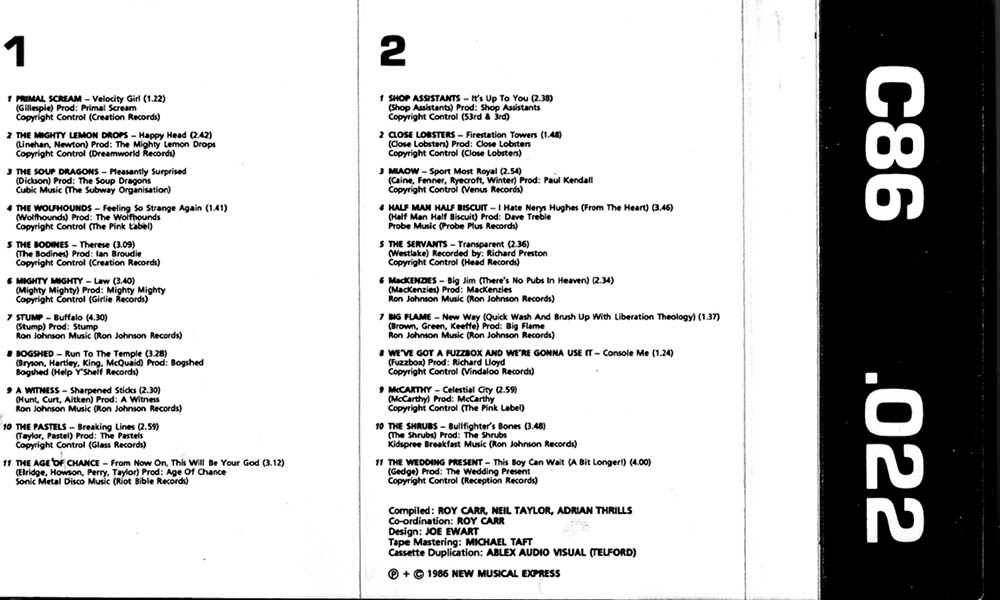 C86 compilation album's tracklist. NME, London. audio tape. May 1986.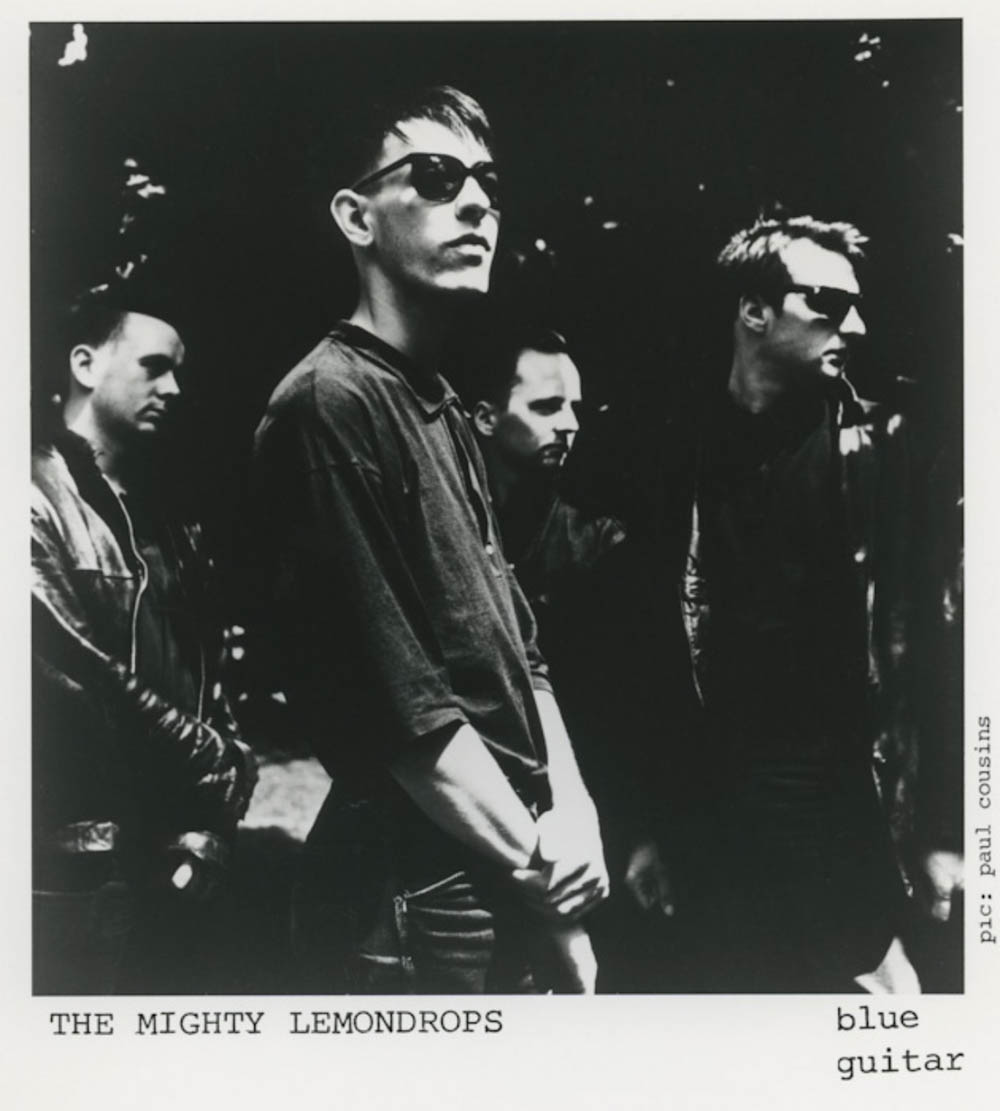 COUSINS, Paul, phot. THE MIGHTY LEMON DROPS. Wolverhampton, United Kingdom. 1986.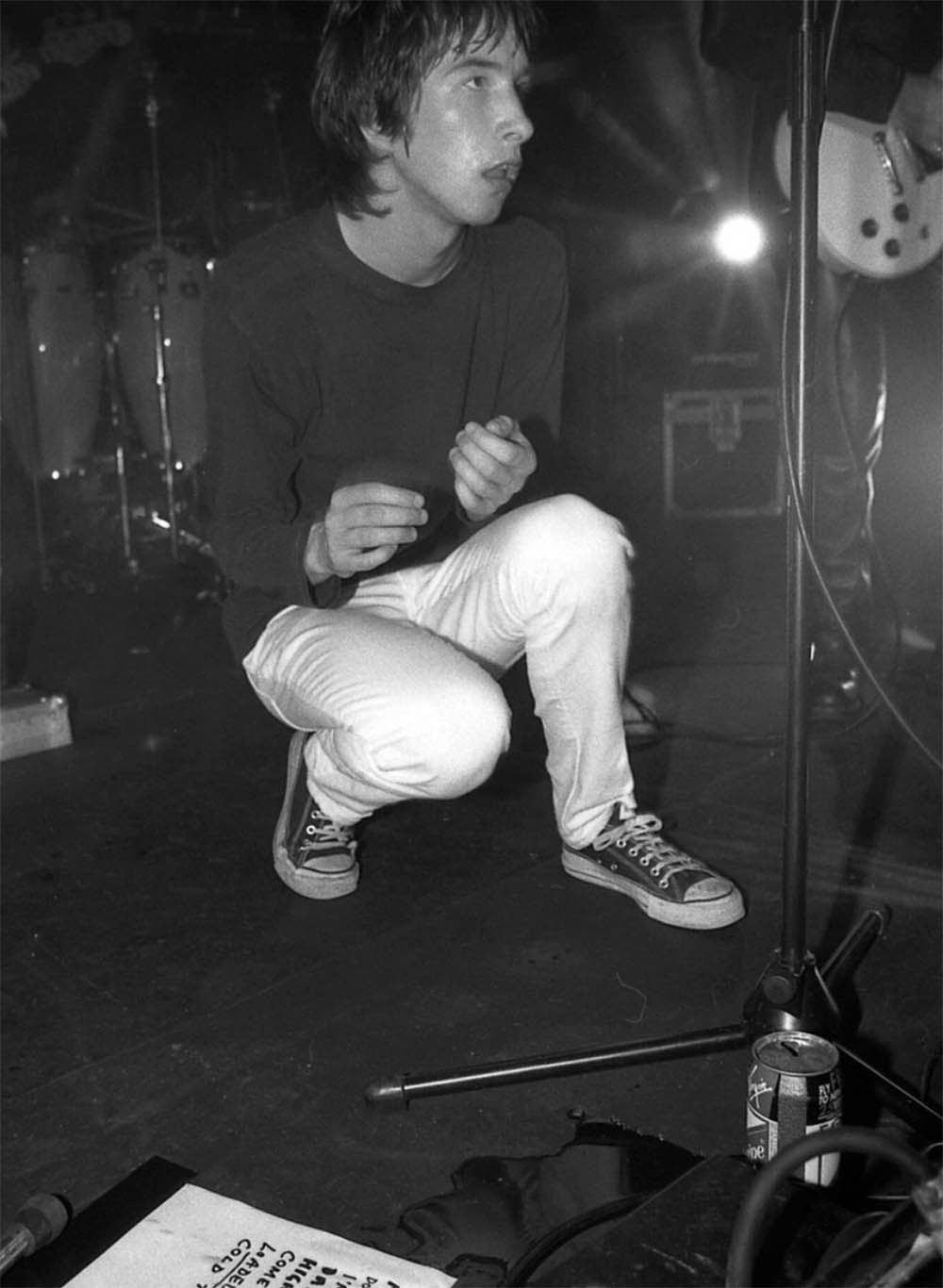 WALSH, Peter, phot. GILLEPSIE, Bobby. The Haçienda, Manchester, United Kingdom. 1991.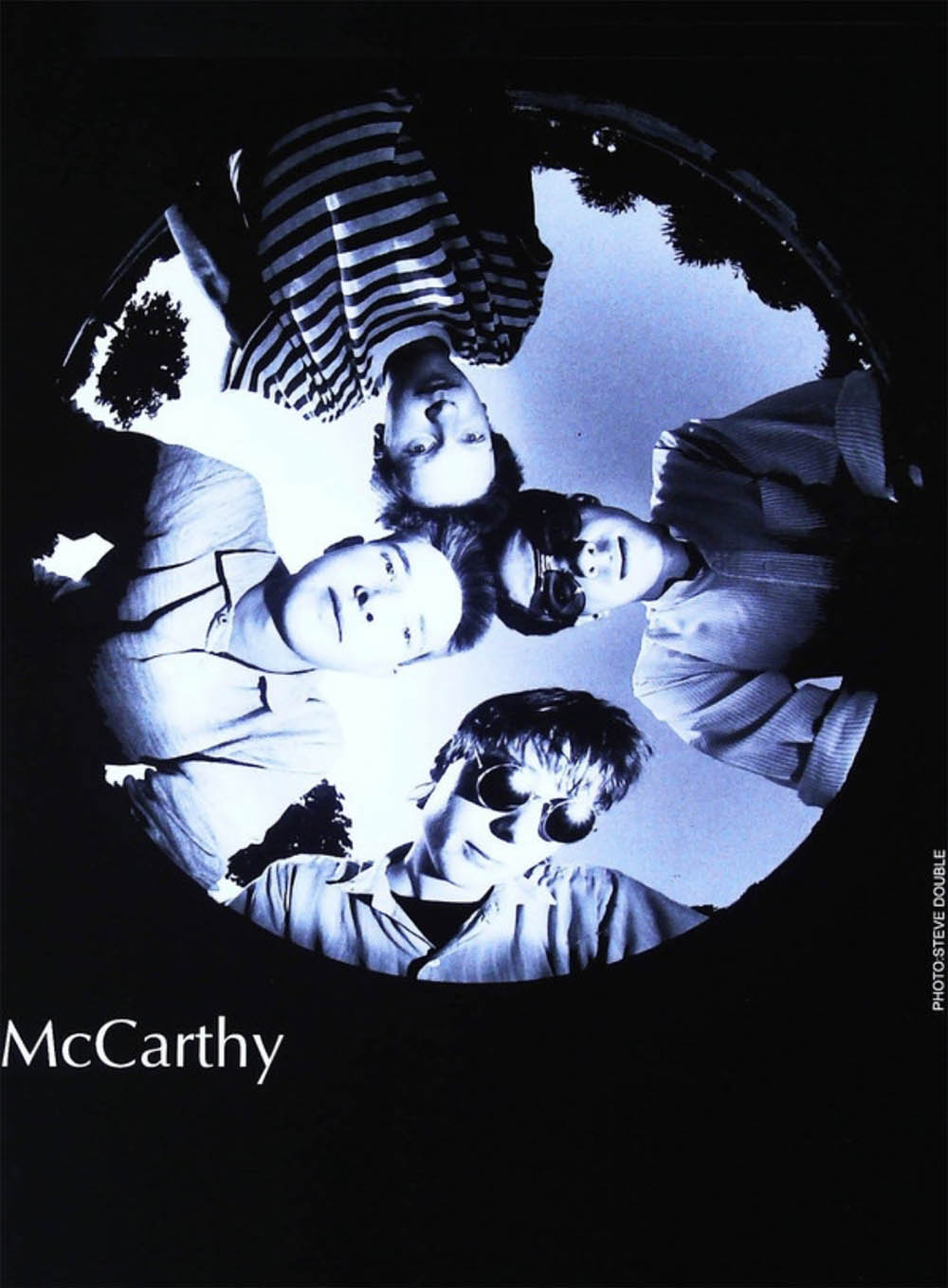 DOUBLE, steve, phot. McCARTHY. undated.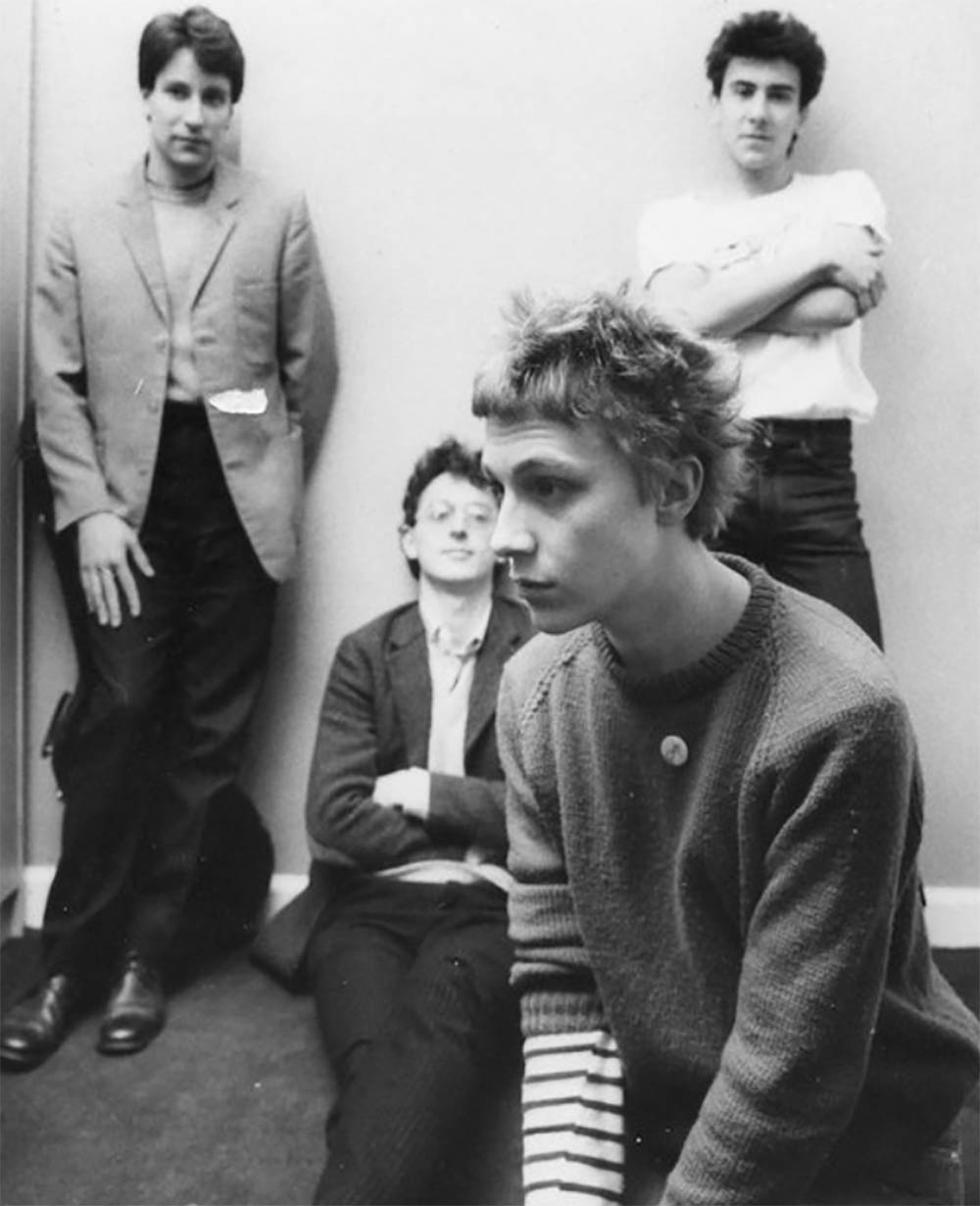 DIMMICK, Alan, phot. THE PASTELS. Glasgow, United Kingdom. 1982.