Flannel is a loose, lightly roughened weave, today made from wool, cotton, or synthetic fibers, formerly woven from carded wool or worsted yarn. It is characterized by a plain or twill weave, usually brushed in single or double "plush" (a technique using a wire brush to rub the fabric, lifting the fine fibers giving it a softer feel). The twill weave or "worsted flannel" makes it possible to obtain a more nervous fabric; while plain weave flannel has a fluffier appearance, due to a looser weave.
1803: invention of flannel by Fox Brothers
Flannel was developed by Fox Brothers in 1803, a spinning mill founded in 1772 in Somerset in the south of England, which is the oldest spinning mill still in operation.
Originally intended for making workwear for Scottish peasants and labourers, the flannel production process was later refined into a more valuable fabric, suitable for making suits.
Shades of gray and chalk stripes
Wool flannels offer a rich swatch of deep grays. The scraping of the fabric makes it possible to melt the patterns like the chalk stripes. A downy and erased aspect that Francis Bacon reproduced in his paintings by mixing dust from his studio with oil paint.
Now restricted to the winter wardrobe, flannel can be worn from autumn to spring by adapting its weight or its composition. During the first part of the 20th century, spinners produced light pearl gray or off-white flannels intended for making leisure suits for going to the seaside, playing tennis or cricket.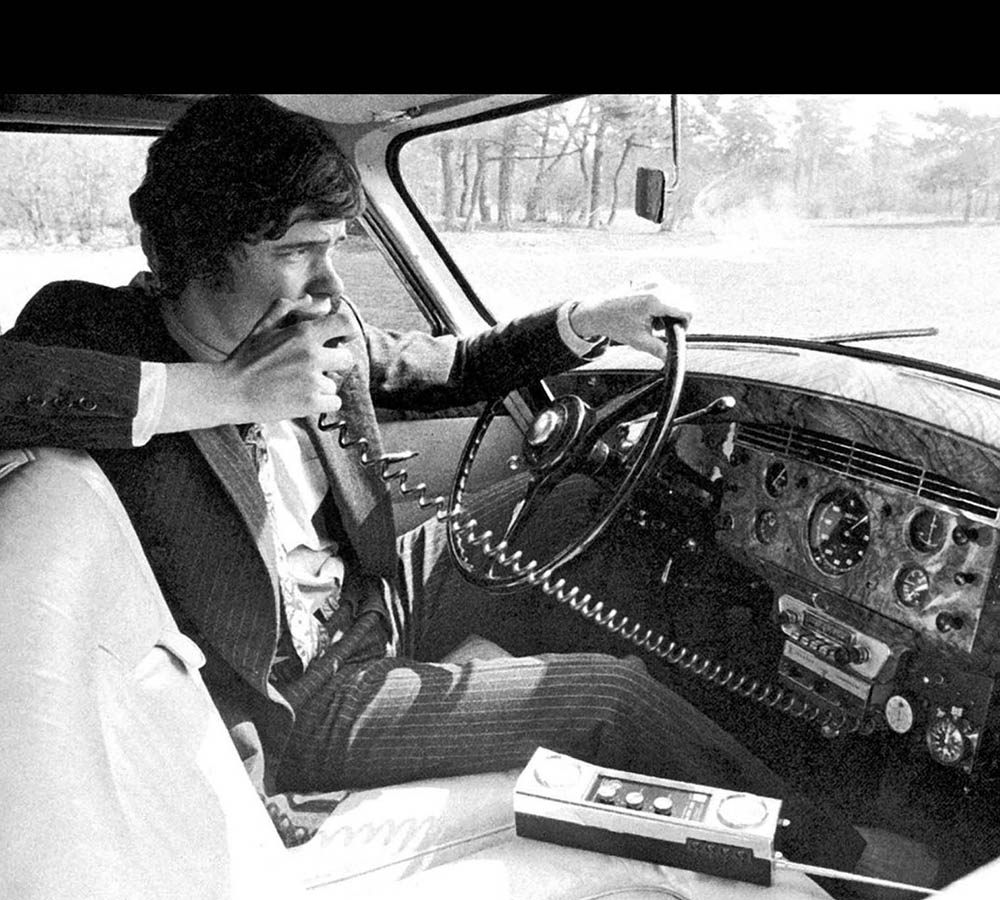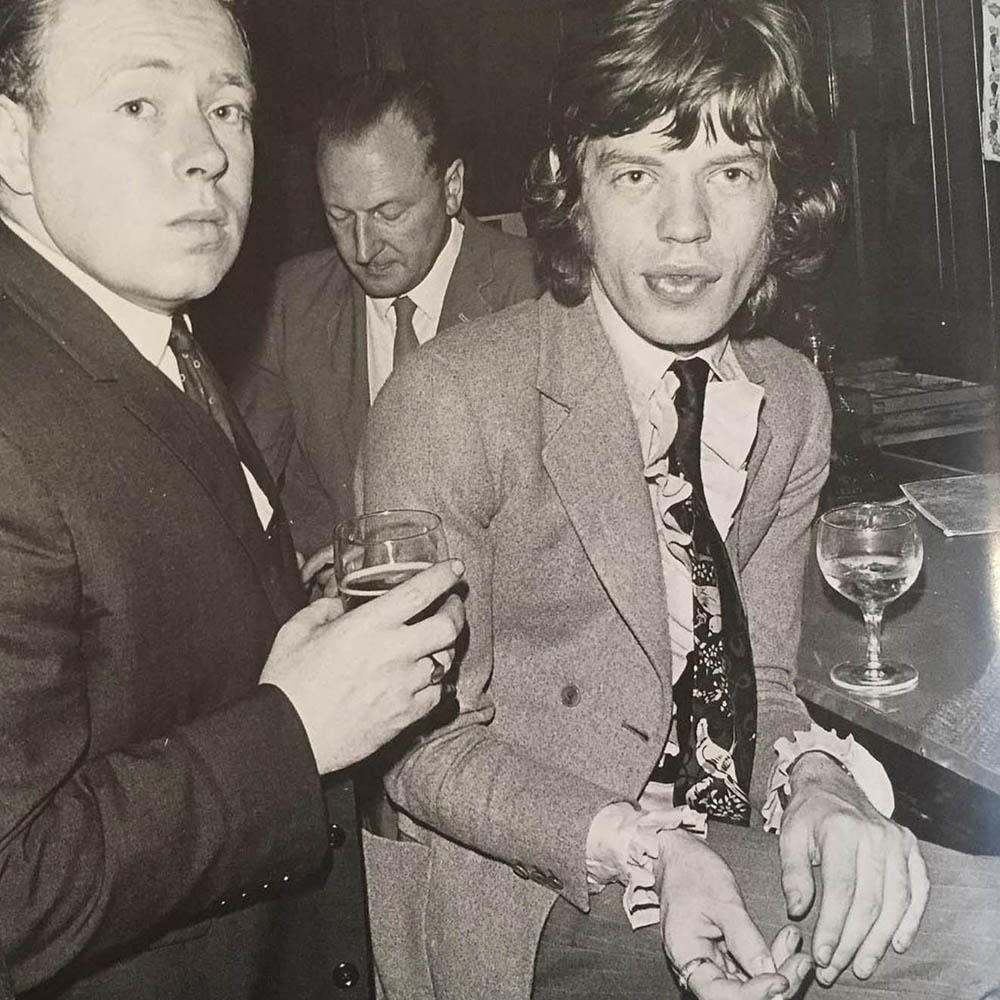 JAGGER, Mick. Paris, France. 1969.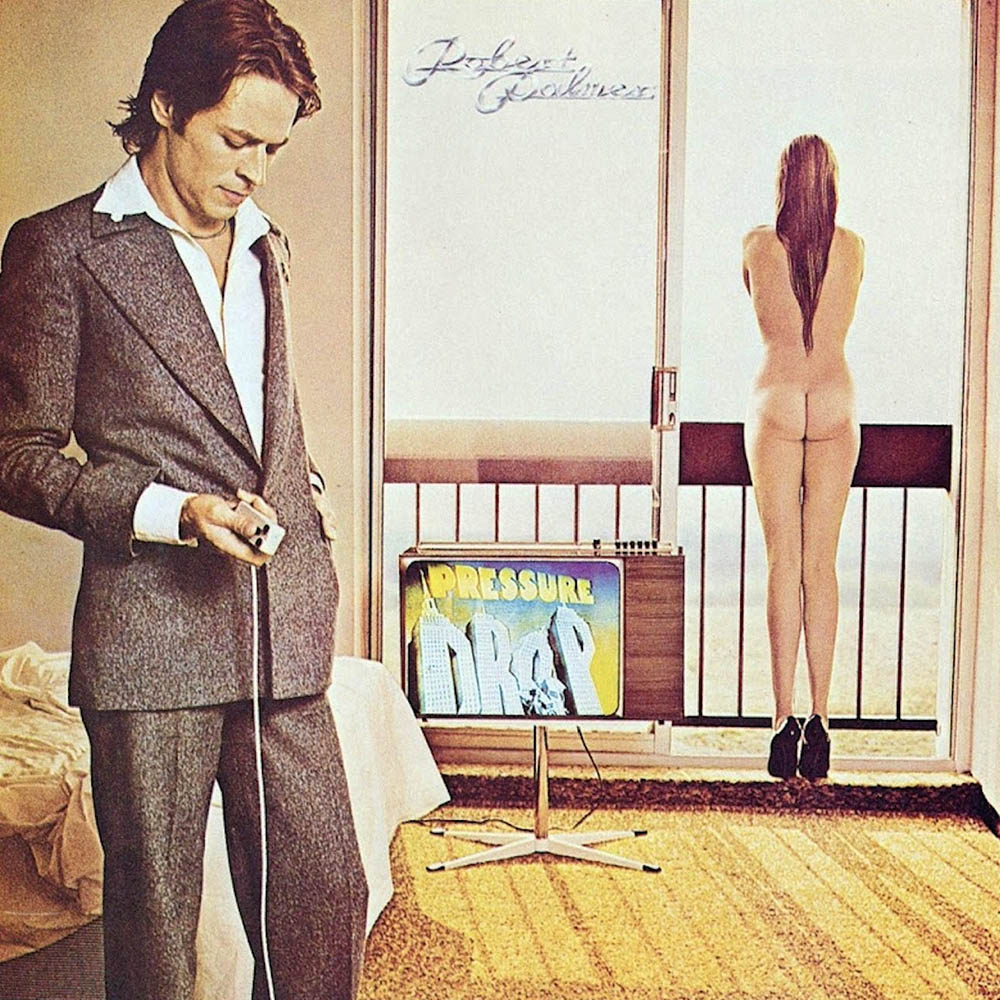 PALMER, Robert, sing. Pressure Drop album. 1975.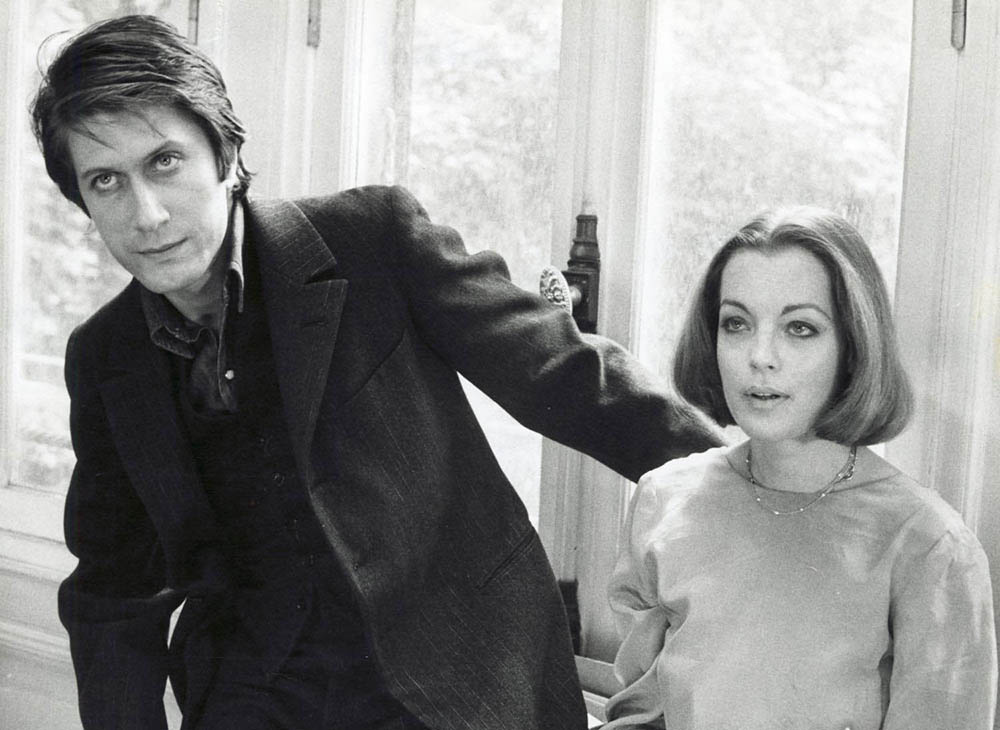 DUTRONC, Jacques, act. SCHNEIDER, Romy, act. Paris, France. 1975.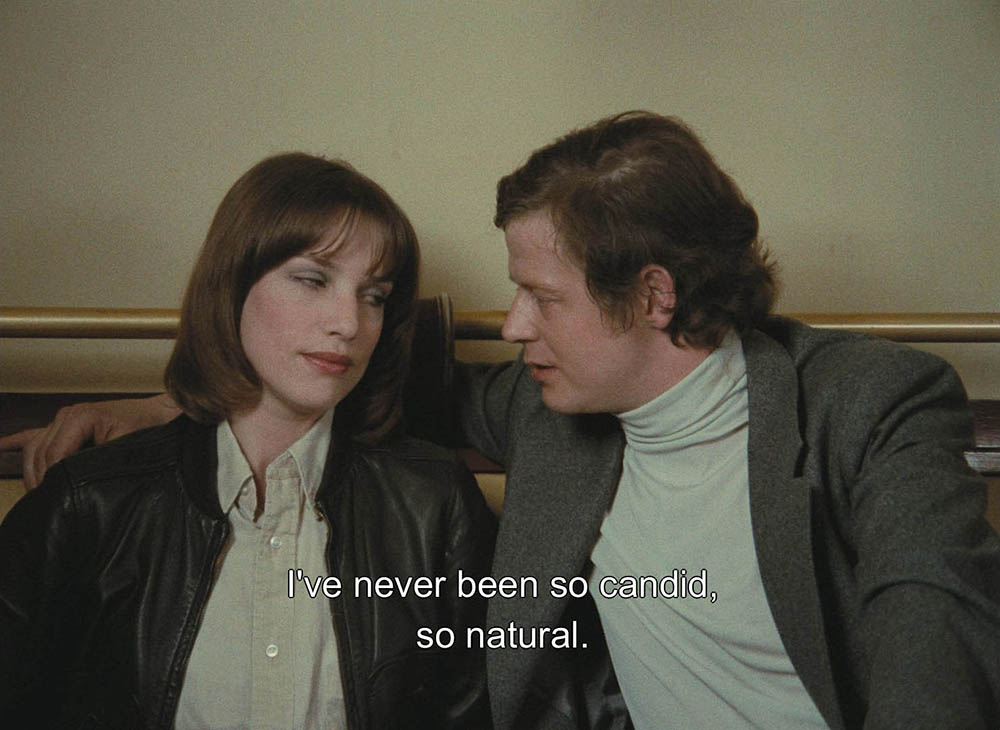 VERLEY, Francoise, act. VERLEY, Bernard, act. ROHMER, Eric, dir. Love in the Afternoon. 1972. 97 min.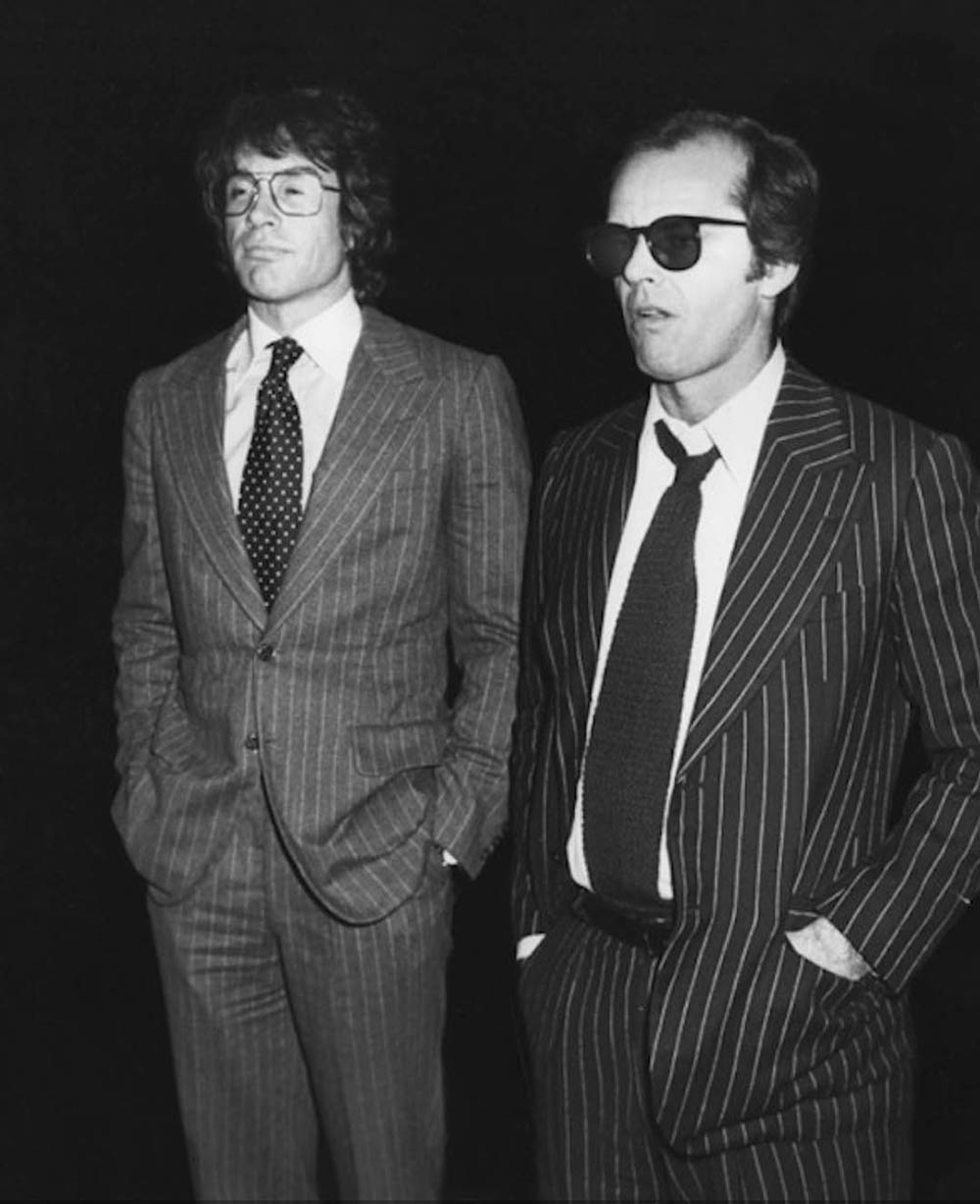 NICKOLSON, Jack. BEATTY, Warren. Los Angeles, United States. 1978.