The houndstooth pattern is created by a particular weave repeated identically. It is a "yarn dyed" pattern : the threads of fabric are dyed before weaving. The houndstooth pattern is thus created through the weaving phase. The interlacing of the patterns is done by weaving the same number of weft threads above and below.
A resilient weave adapted to the practice of hunting
The houndstooth pattern originally had more than an aesthetic role. This weave allows a better resistance to twisting compared to the other twills. Houndstooth had various uses depending on its size. Whereas the smaller scale is generally used for sports jackets, the larger scale is preferred for coats.
The tartan of merchants and traders
Houndstooth has similar but different origins to tartan. It originated in the Scottish Lowlands where it has been worn since the 1880s by those who were not allowed to wear tartans. The houndstooth therefore has a more popular connotation, worn by those who have no noble title and who do not belong to a clan. It is the craftsmen and merchants' pattern: its wearing is not restricted by any aristocratic rule.
The ennoblement of the houndstooth pattern by Edward VIII
However, it is an eminent figure of the nobility, Edward VIII, Prince of Wales, who democratised the pattern. The Prince of Wales is photographed in the January, 15th 1934 issue of Vogue wearing a houndstooth suit. The aristocracy appropriated the pattern and incorporated it into their weekend-in-the-countryside wardrobe. The houndstooth check, in spite of its common origin, became a distinctive sign of the wealthy.
It wasn't until the 1950s and the "Roman style" that spread all over Europe that the houndstooth once again became a popular motif. Young Italians, at the end of the Fascist period, wore suits and sports jackets with the houndstooth pattern.
Foujita by Robert Doisneau, Palais Royal, Paris, 1950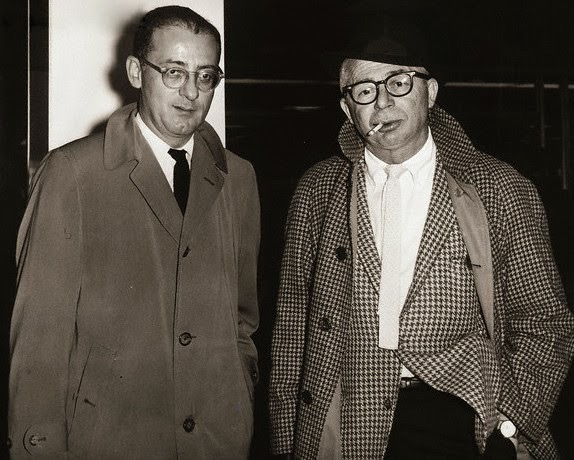 Billy Wilder and I.A.L Diamond, New York City, 1963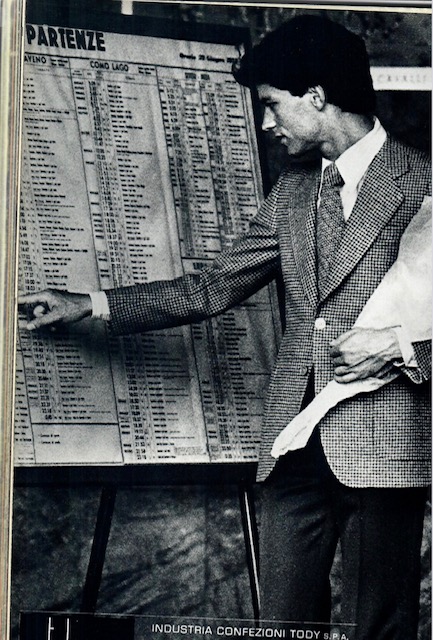 young Italian looking for his train, Uomo Vogue, december 1972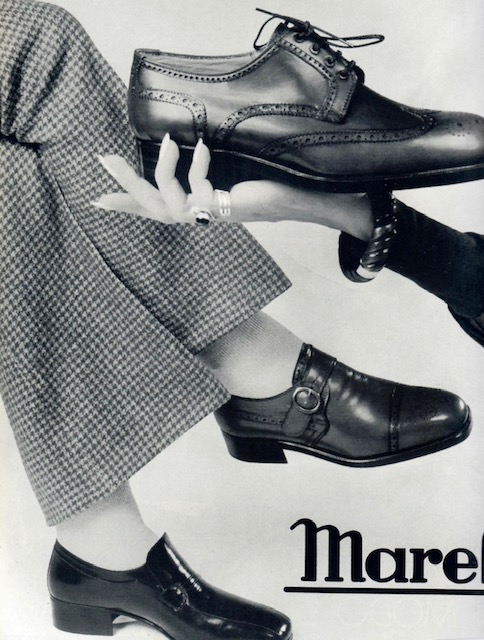 Marelli ad, Uomo Vogue, 1976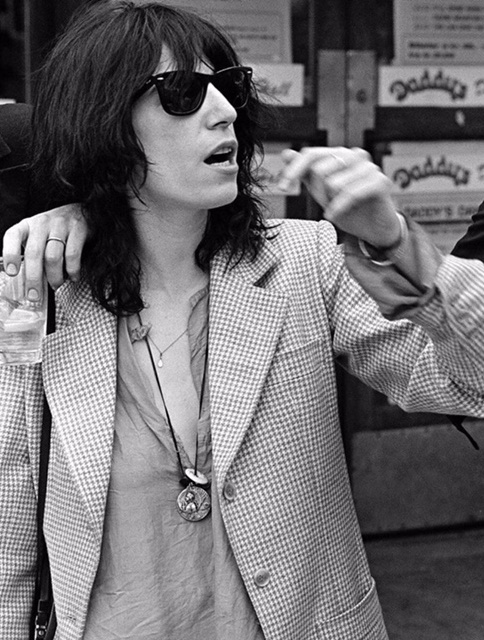 Pati Smith, Copenhagen, may 1976
Cary Grant, Hollywood, 1953