The leg opening of a pair of pants is arguably the most ever-changing aspect of men's fashion since the creation of modern suits in the late 19th century.
Sailors were the first to wear flared trousers with leg openings up to 27 cm in 1817. This allowed them to easily roll up their pants to avoid staining them. With increased freedom of movement, flared pants became a standard part of the uniform for most Western navies and a distinctive feature of sailors' attire.
From restrictive clothing to the extravagance of Oxfordgrained fabric with colored warp and white weft - durable, b More bags
After World War I, shortages and restrictions forced tailors to reduce the leg openings of their pants to save fabric. The trend for tighter-fitting suits also aimed to achieve a more athletic and flattering look.
In the late 1920s, in reaction to the previous decade's trend for fitted suits, Oxford students began wearing wide-leg pants with exaggeratedly large leg openings. The trend for "Oxford bags" was born and soon spread throughout society, with the 1930s marked by these loose-fitting pants.
Slim-fitting fashion and the hippie counter-culture
In a cyclical fashion, the 1960s saw a return to the tight-fitting cuts of the 1920s. From Nouvelle Vague actors to the Rolling Stones, everyone wore short and snug-fitting cigarette pants.
In the late 1960s, the hippie movement appropriated wide-legged denim(fabric from Nîmes) - very strong cotton fabric, in twill w More pants from the US Navy in a spirit of subversion. The large leg openings were a reaction to the more fitted cuts of the 1960s. In keeping with the trend for larger suit lapels, pants legs also widened for a more harmonious and coherent silhouette.
Jeans brands such as Levi's, Wrangler, and Lee capitalized on the imagined imagery of the cowboy and began selling bootcut jeans in the early 1970s. The tight fit at the knees reinforced the impression of flared legs.
2000s: The cycle repeats and Hedi Slimane revives slim cuts, drawing inspiration from mod fashion.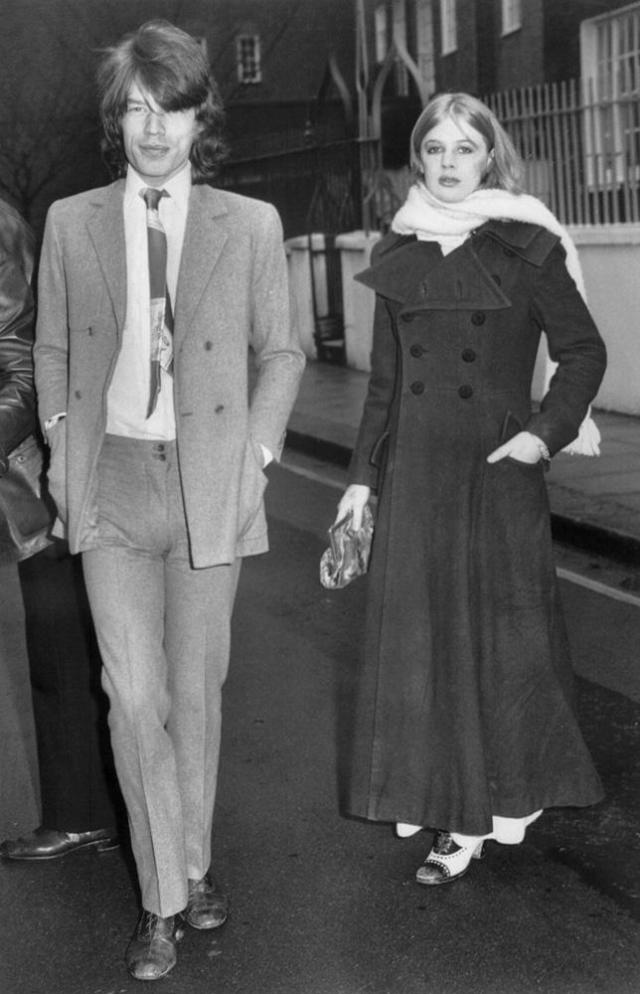 Mick Jagger and Marianne Faithfull. London. 1960. AFP for GETTY IMAGE.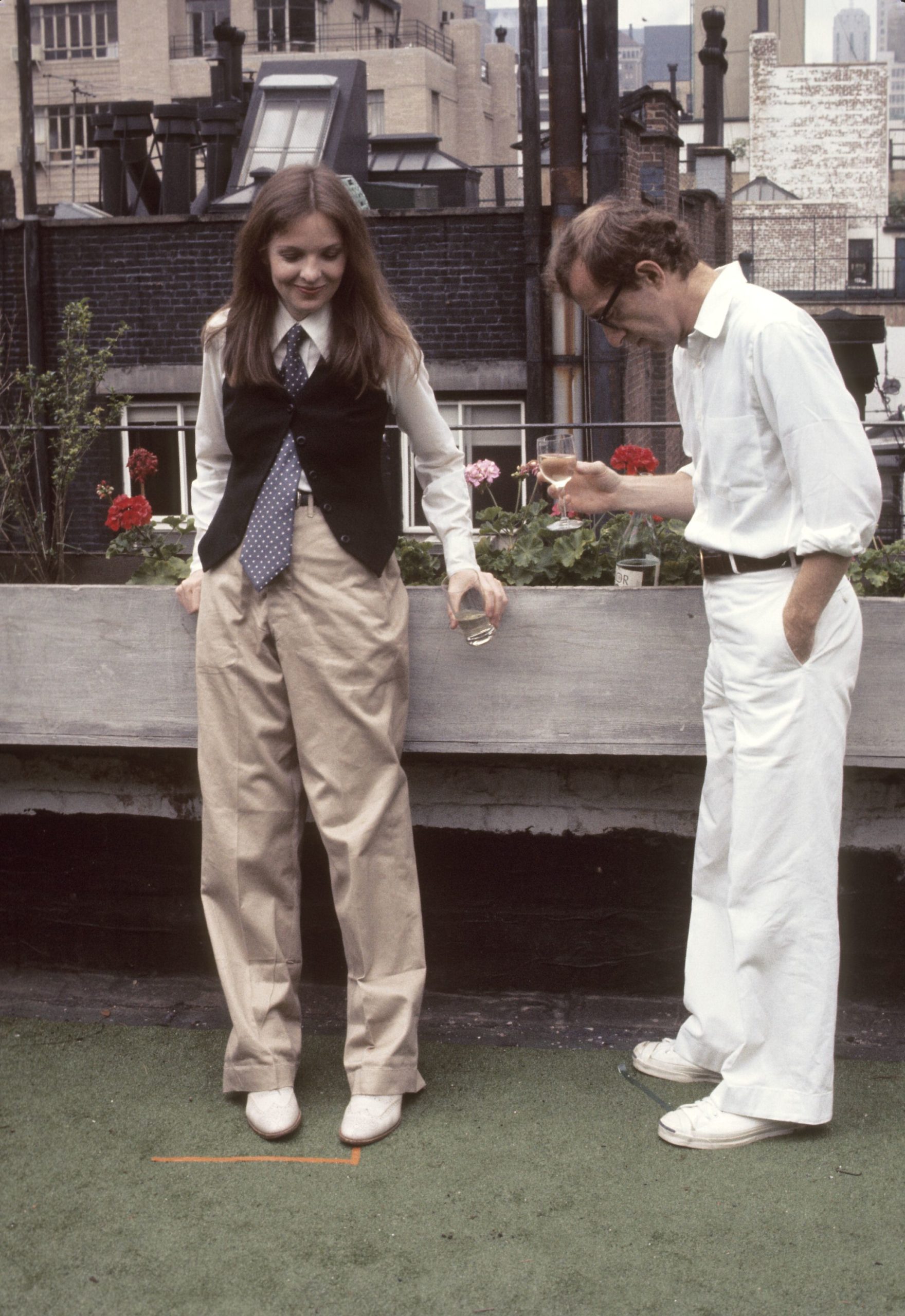 Woody Allen, Diane Keaton lords du tournage du film Annie Hall. 1977.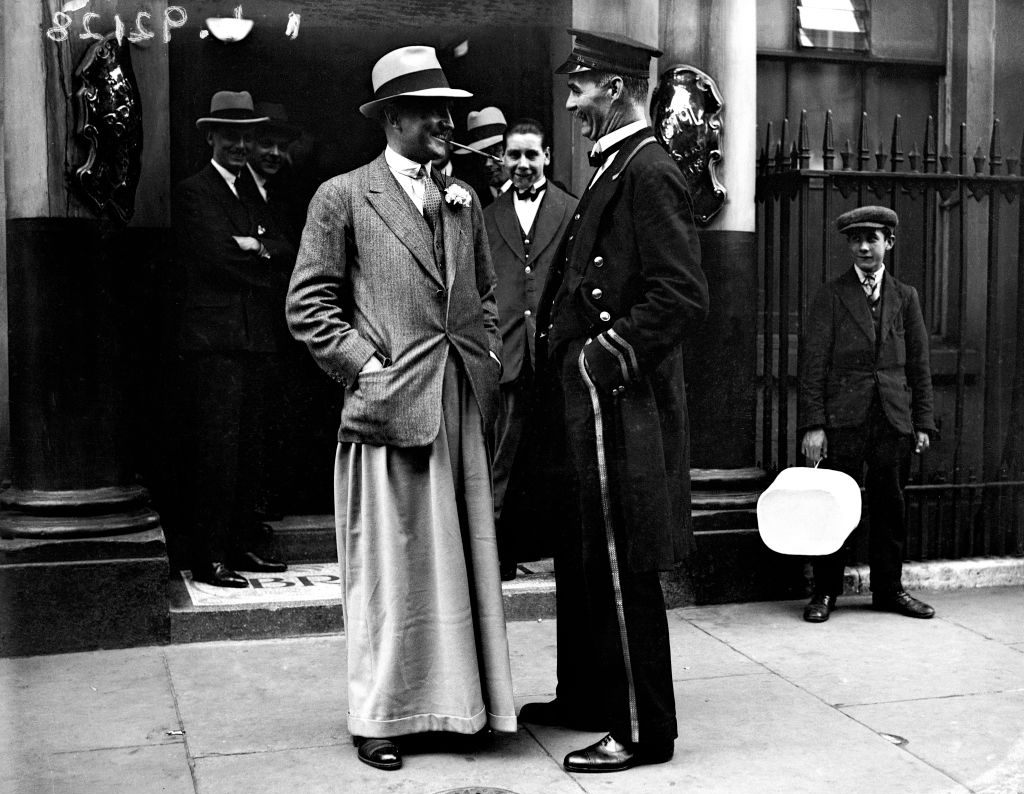 anonymous wearing an oxford bag. Savile Row, London. 1930. photo credit ghetty images.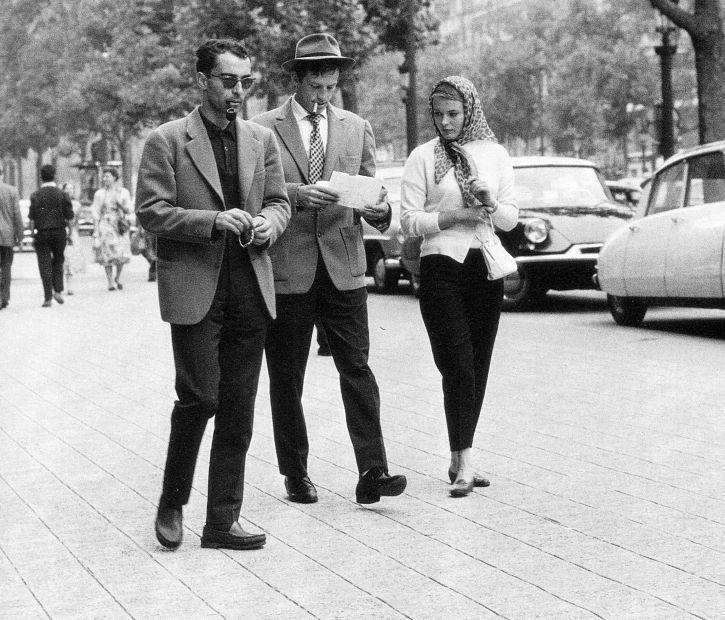 Jean Luc Godard, Jean Paul Belmondo, Jean Seberg. shooting of the film Breathless. 1960. 89 minutes.
Warren Beatty. Shampoo. 1975. GETTY IMAGE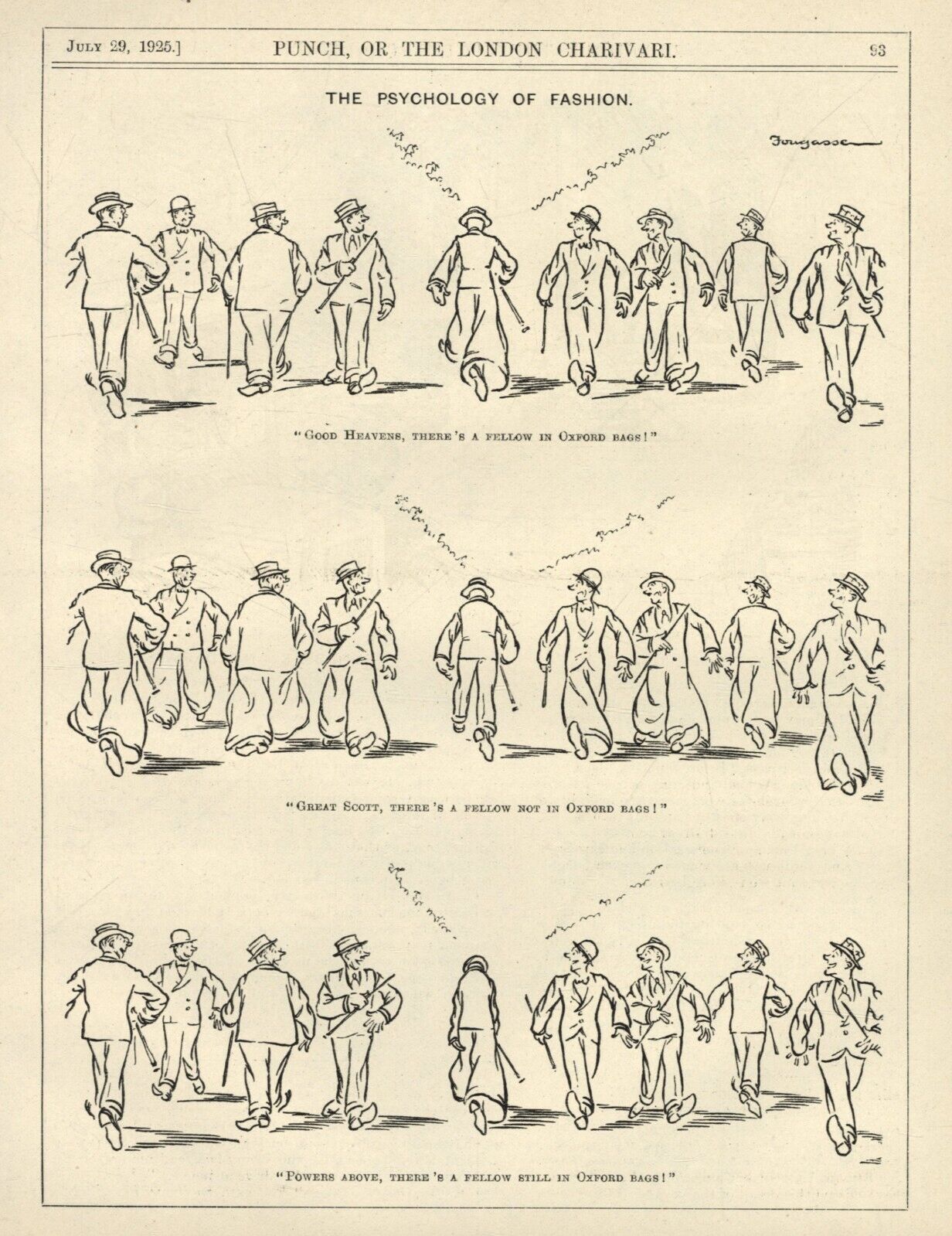 Fougasse, art. Punch, or the London Charivari. 29 Juillet 1925.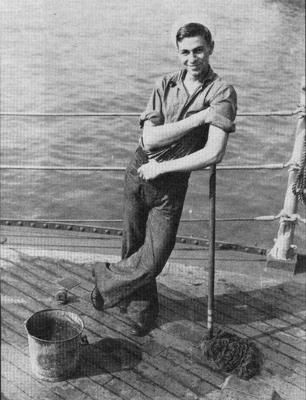 marin de la Us Navy sur le pont d'un navire de guerre. Seconde Guerre mondiale.