Manchester, late 1970s: cotton mills are closing one after the other, workers' brick houses gradually give way to concrete housing estates. Manchester has just entered the post-industrial era, and becomes the catalyst for a new musical and aesthetic vision.
1976: Sex Pistols shockwave
On June 4th, 1976, the Sex Pistols suddenly filled the cultural vacuum. Their concert at Manchester's Lesser Free Trade Hall attracted an audience of about 40 people, but the event was about to mark the golden age of the first wave of punk.
In the room are Peter Hook and Bernard Summer, 2 friends who decide to found Warsaw. Which will become Joy Division. Then New Order.
Musical and plastic revolution
In the background: Anthony Wilson, who usually hosts the cultural program So It Goes dressed in a white mohair suit and denim shirt. In 1978, he joined forces with Alan Erasmus to found "The Factory": a club, then a label that reveals young New Wave bands. The musical revolution is also graphic: the young designer Peter Saville, just graduated from the Beaux-Art in Manchester, creates concert posters and covers for Factory Records bands. The trio invented the "culture club" and created in 1982 the Haçienda, an old boathouse transformed into a temple of disarticulated dance, house music, acid house, and rave parties under substances.
Manchester: home of the Punk clothing style
Far from London, and with limited financial resources, Manchester punks are redefining masculine elegance. Their clothes are still shoulder-hugged, although often cheap and trimmed all over. Their stylistic inspirations are multiple, drawing from the wardrobe of Teddy Boys and Mods. Their biggest stylistic concern is getting their hands on slims pants. In the mid seventies everyone was wearing elephant legs, only one store in town sells the right cut: Stratford Arnadale. Finding punk clothes is a challenge. The Manchester punks wear retro, second-hand shirts on which they mark slogans with a marker. Their suits, polished by hundreds of ironings, are shining. Thin Edwardian-inspired lapels mixes with the generous lapels of the 70s, creating a both organic and harmonious, refined and provocative ensemble.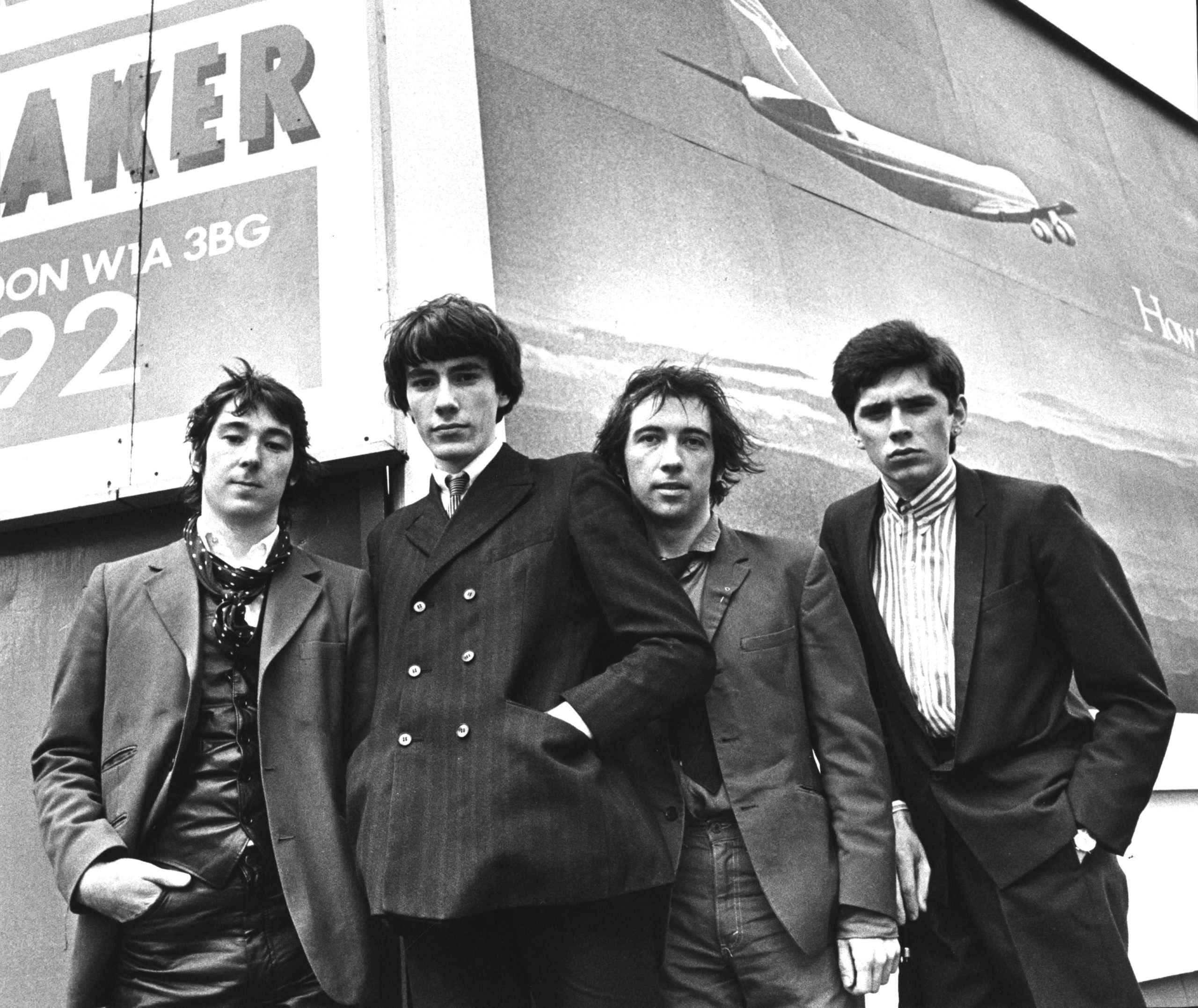 BUZZCOCKS. Manchester, United Kingdom. 1977.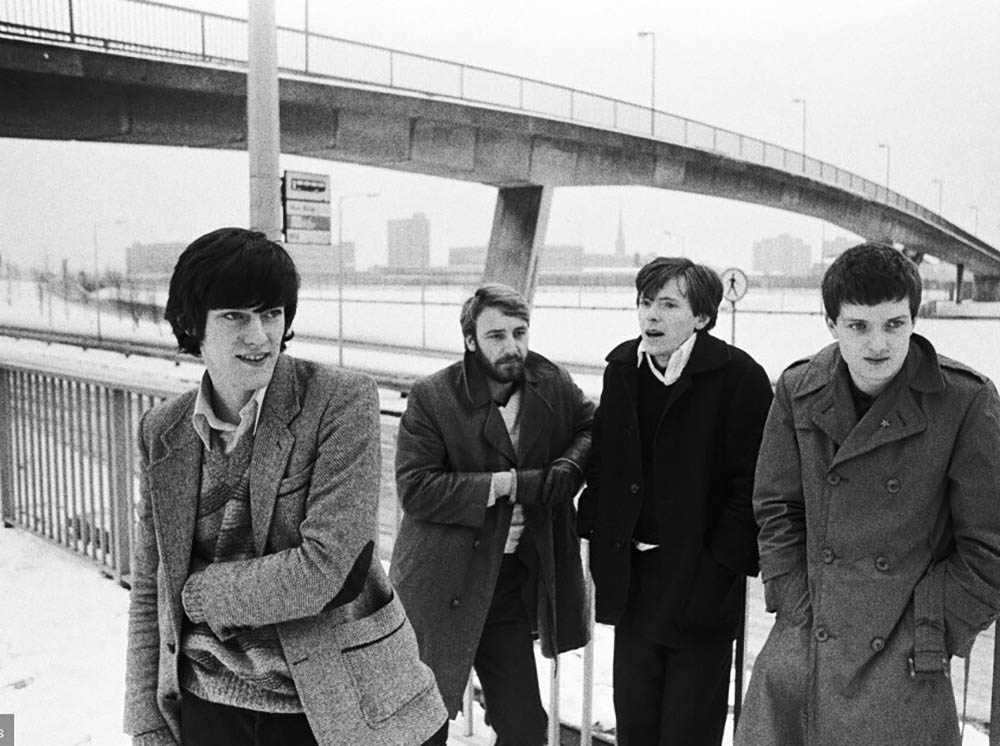 JOY DIVISION. Manchester, United Kingdom. 1979.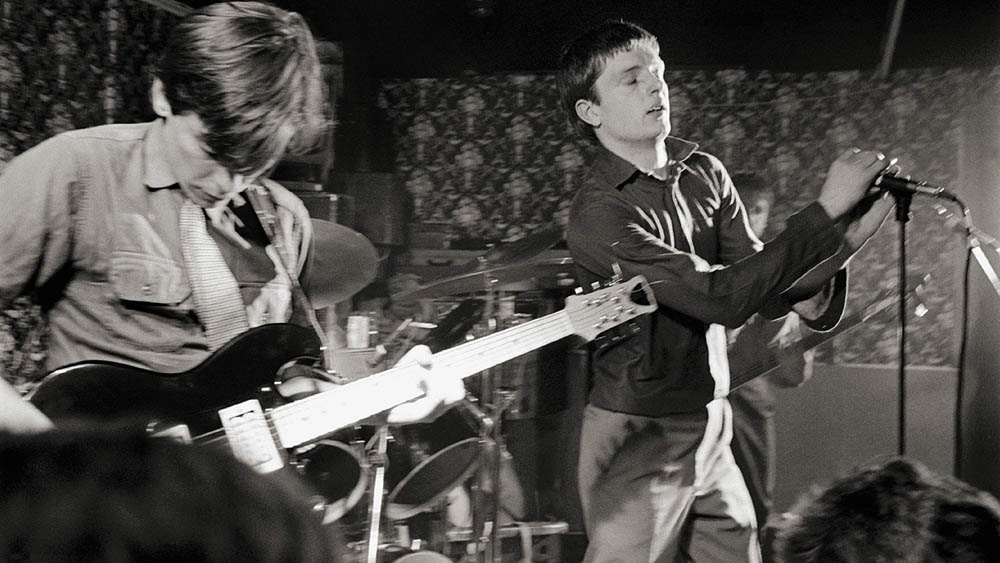 O'NEIL, Martin, phot. JOY DIVISION, band. Bowdon Vale Youth Club, Manchester, United Kingdom. 1979.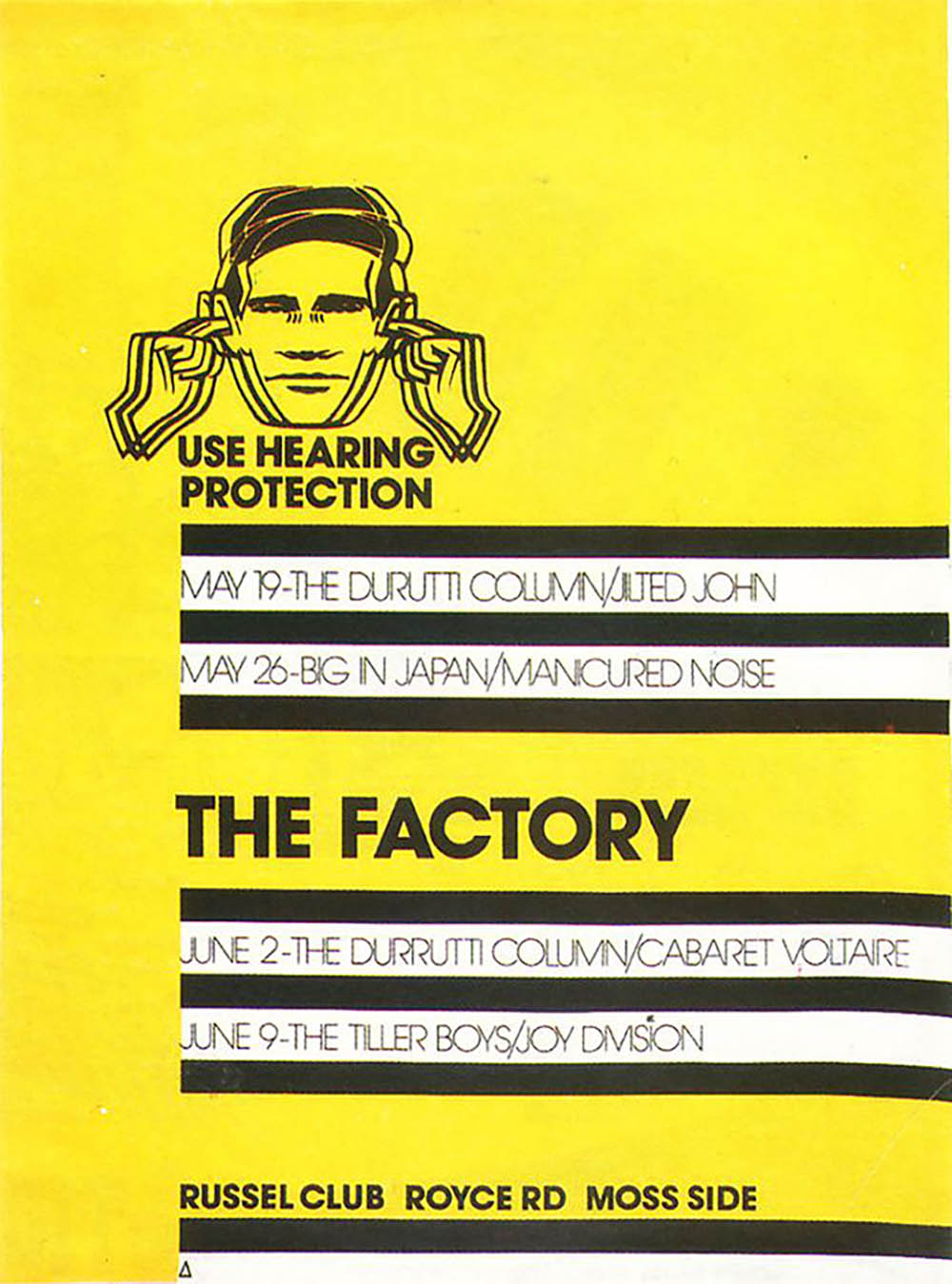 SAVILLE, Peter, des. poster for The Factory. 1980.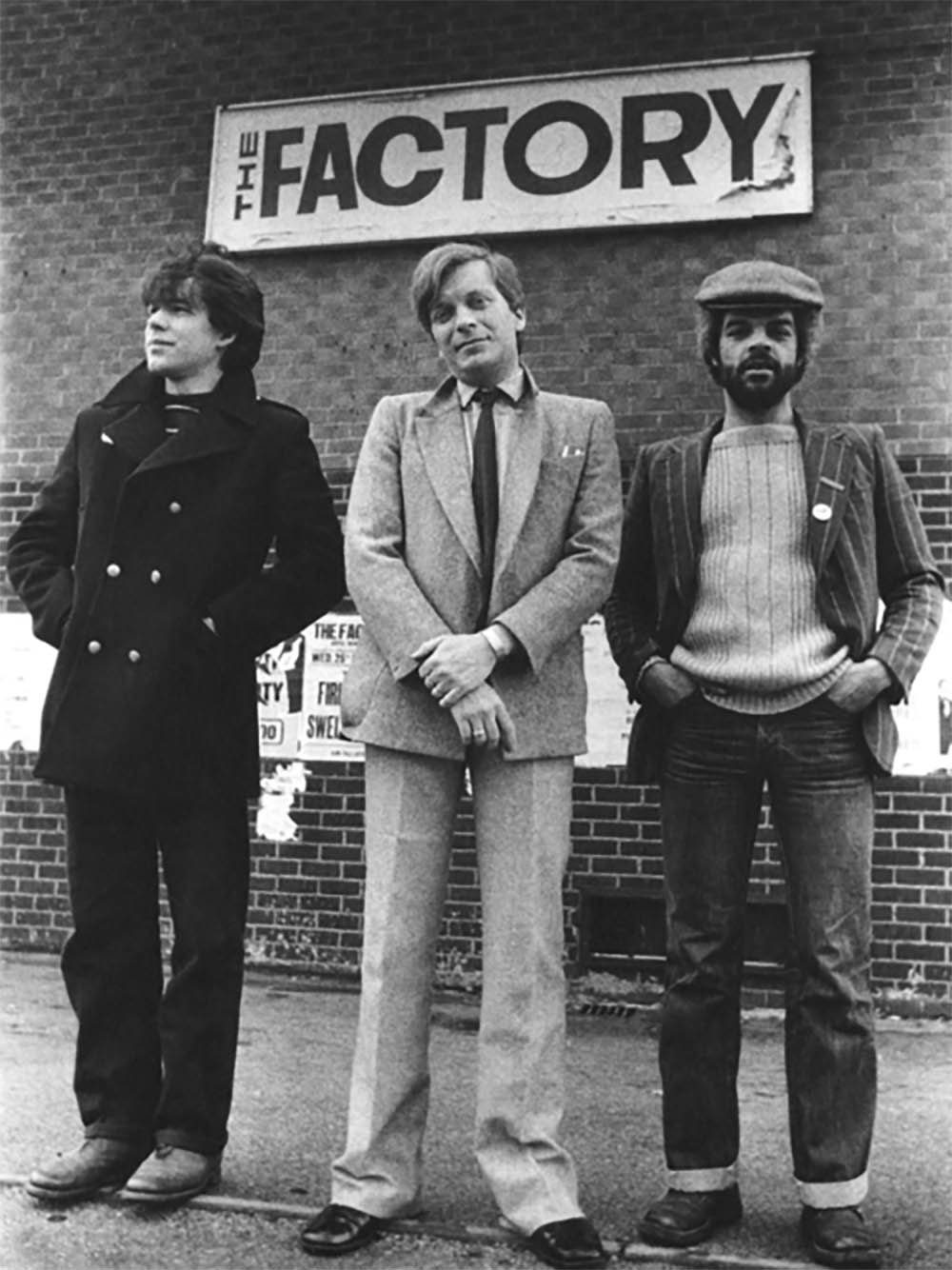 SAVILLE, Peter. WILSON, Tony. ERASMUS, Alan. The Factory, Manchester, United Kingdom. 1978.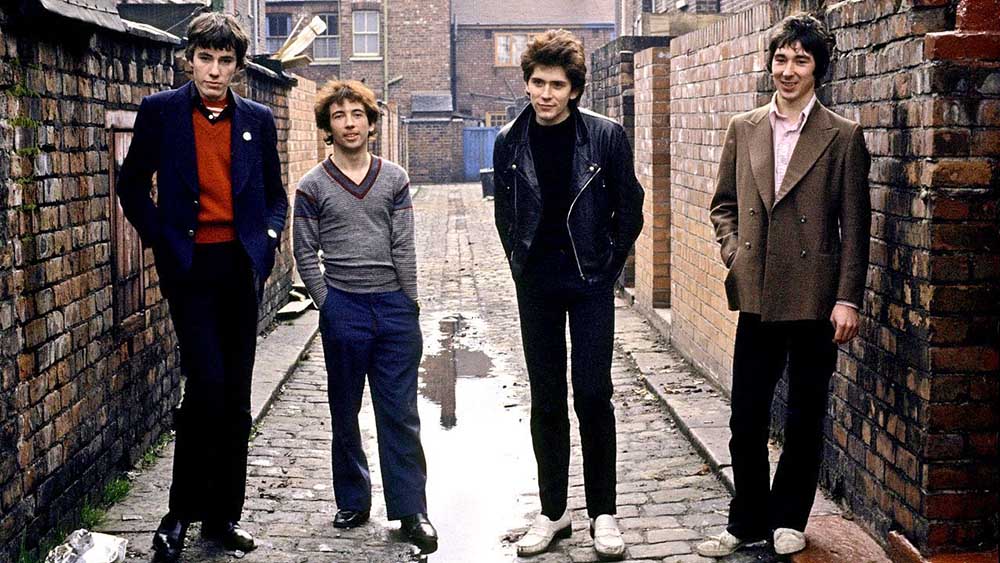 COSTELLO, Fin, phot. BUZZCOCKS. Manchester, United Kingdom. 1978.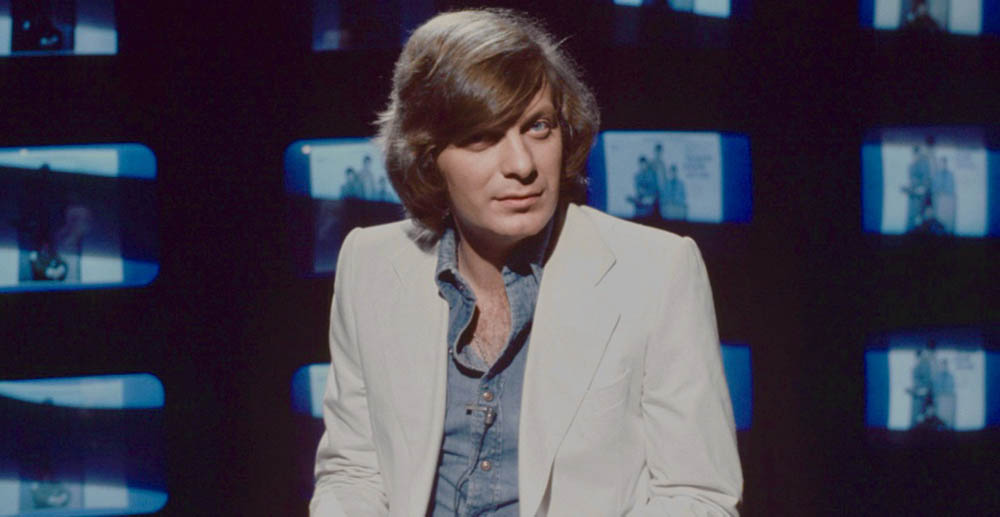 WILSON, Tony. So It Goes. Manchester, United Kingdom. 1976.