An essential figure from the late 19th century to the early 20th century. Edward VII is to be remembered for his impact on men's fashion. The son of Queen Victoria, crowned king in 1901, is a great hedonist. He regularly visits France, participates in the biggest social evenings and multiplies the mistresses. Its status allows it to appropriate certain modes, legitimize them and disseminate them to the population.
He goes to Scotland to hunt. There he discovered the Glenn Check, a motif he appropriated and which would become the Princes of Wales. "Practical elegance" is the expression that characterizes it.
The question of comfort is a priority for him when creating a garment. It is from him that the fact of not attaching the last button of a jacket or jacket (consuming up to 5 meals daily). For him, the practice makes the rule. For example, he rolls up the bottoms of some of his pants to avoid getting dirty: it's the lapel bottom that we know. One day a tailor mistakenly irons a pair of pants by creating a crease in the middle (rather than ironing it flat). He then launches the fashion of the central fold. Leaving the tail-of-pie, too uncomfortable to wear during his long dinners, he has a less formal version cut. This jacket is much shorter, blue silkflexible and resistant thread produced by the larva of vario More and allows it to dance without worries. The modern tuxedo, complemented by the shirts he makes at Charvet, was born.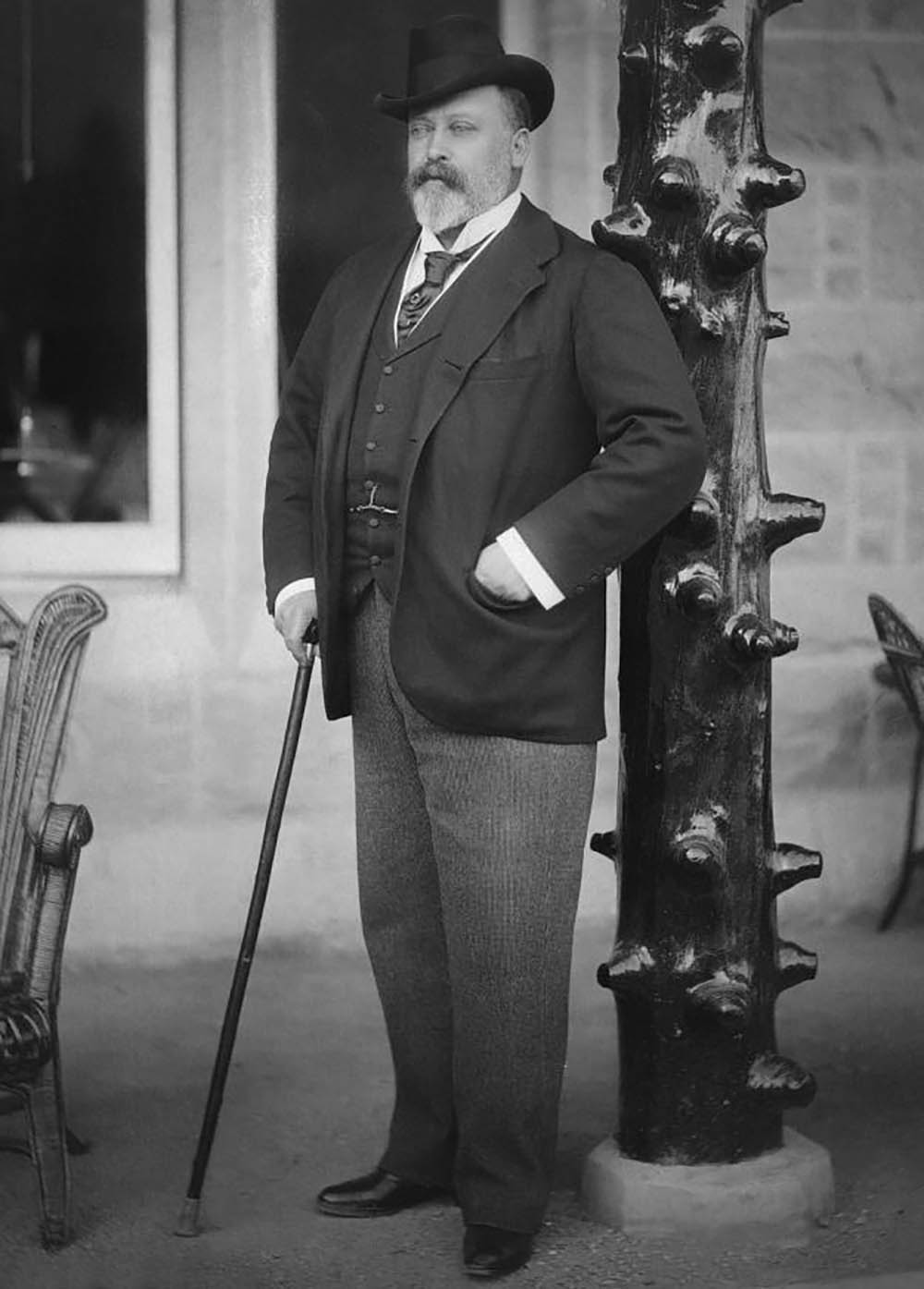 PRINCE OF WALESGlen Urquhart tile pattern overlaid with a window tile patte More, Biarritz, France. 1889.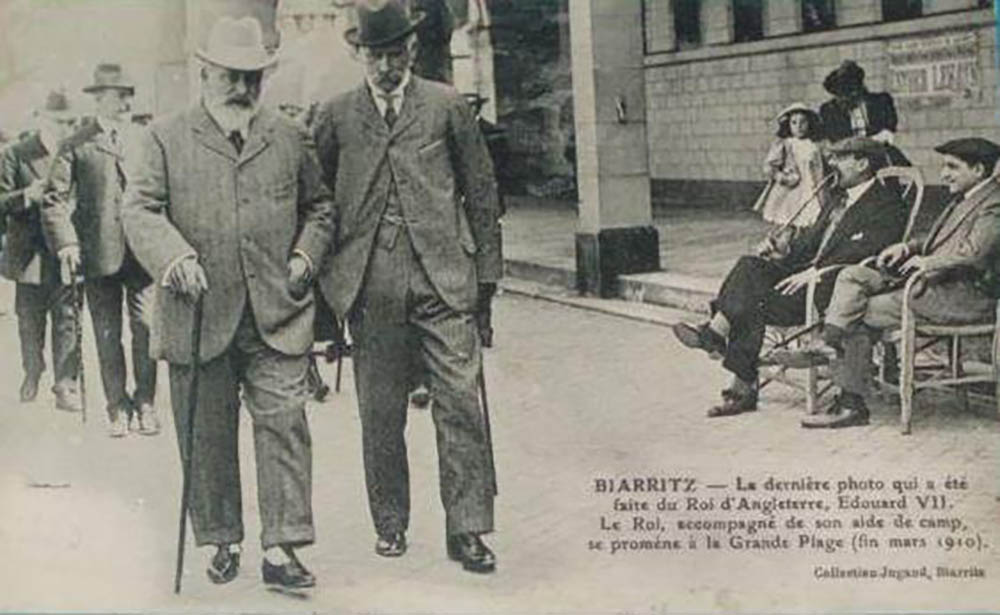 EDOUARD VII. Biarritz, France. 1910.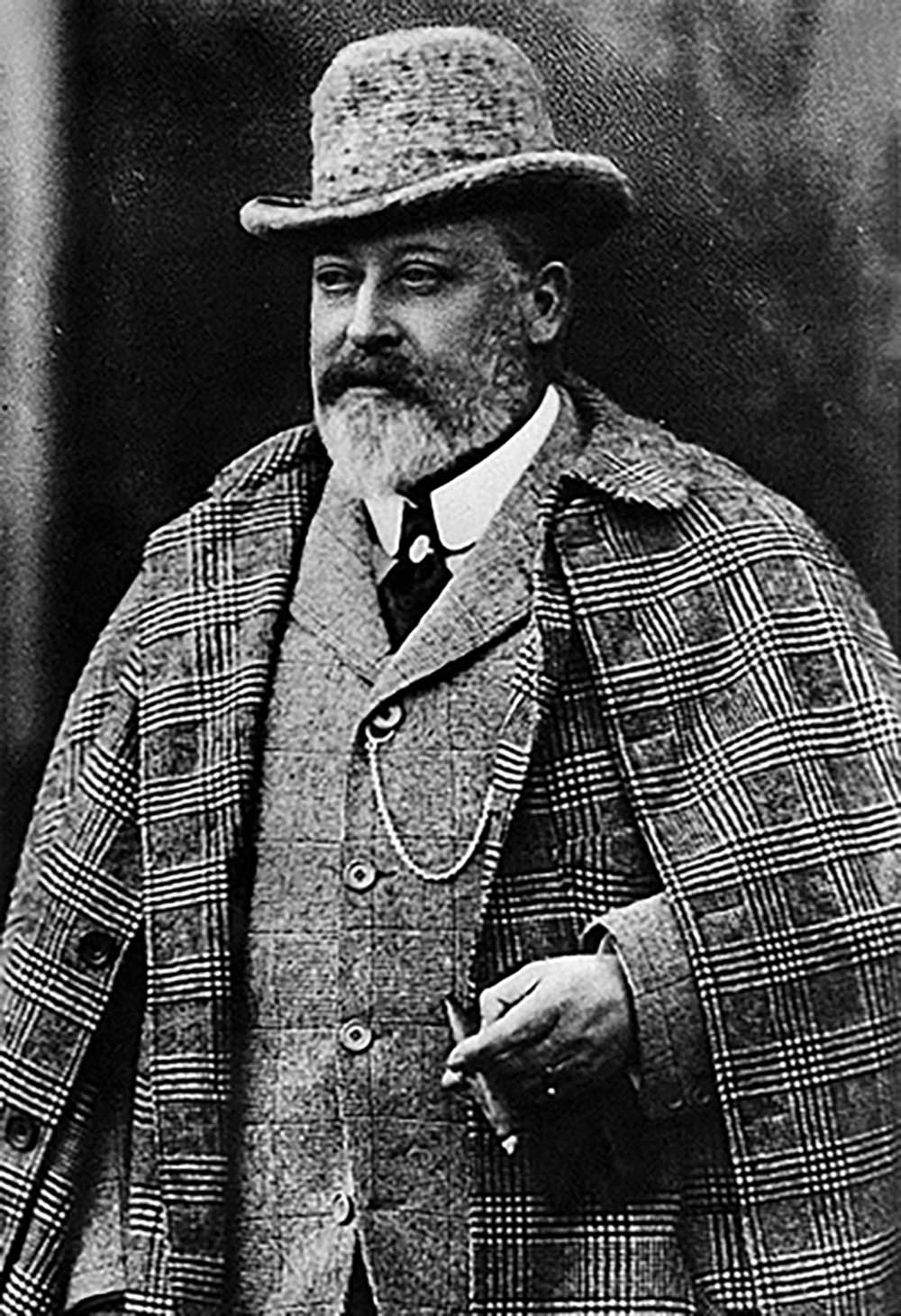 EDOUARD VII. Biarritz, France. 1907.