« Minets : fake beatniks, dandy hating everything that is french – the Bande du drugstore is first and foremost anti-yéyé. » Jean Monod, Les Barjots, 1968.
The term "minets" appears in 1965 and designated young Parisians smitten with English culture. Janson de Sailly Schoolboys or SciencesPo students who listened the Who and Animals. At a time when music is ubiquitous and constantly evolving, minets only listen to English pop or soul. About 50 of these youngsters spend all their thursdays afternoon at the Champs-Elysées' Drugstore. They are the "Bande du Drugstore".
From Catholic school uniforms to Anglo-Saxon style
Their silhouette is both androgynous et rebel. Coming from catholic schools where uniforms are mandatory, minets find themselves in a anglo-saxon style, neutral. A provincial style rather than Cambridge's students Preppy style. Robust and shabby clothes, nothing being more downgrading than new garments.
Bande du Drugstore's members wear english wardrobe classics :
A wardrobe composed of classic clothes from the English style
golden buttons blazer (featuring the most British-like escutcheon);
houndstooth tweed of flannel jacket;
oxford button-down shirts, from St-Ouen flee market;
gabardine trench-coats, often chosen several sizes down;
slim-fitted velvet suits from Renoma and O'Brial;
corduroy five-pocket trousers (jeans are for rockers) cropped and slim-fitted to highlight a pair of Clarks, Carvil zip-up boots or JM Weston loafers;
shetlands crewneck chosen in bright colors: canari-yellow, candy-pink, pale blue.
The Bande du Drugstore was a true subculture, the movement, appearing in 1965, reaches its climax in 1966 before disappearing in 1968. In spite of the brevity of their existence, minets left to prosperity a silhouette and unwavering images of youth.
Drugstore, avenue des Champs-Elysées, Paris, France. 1965.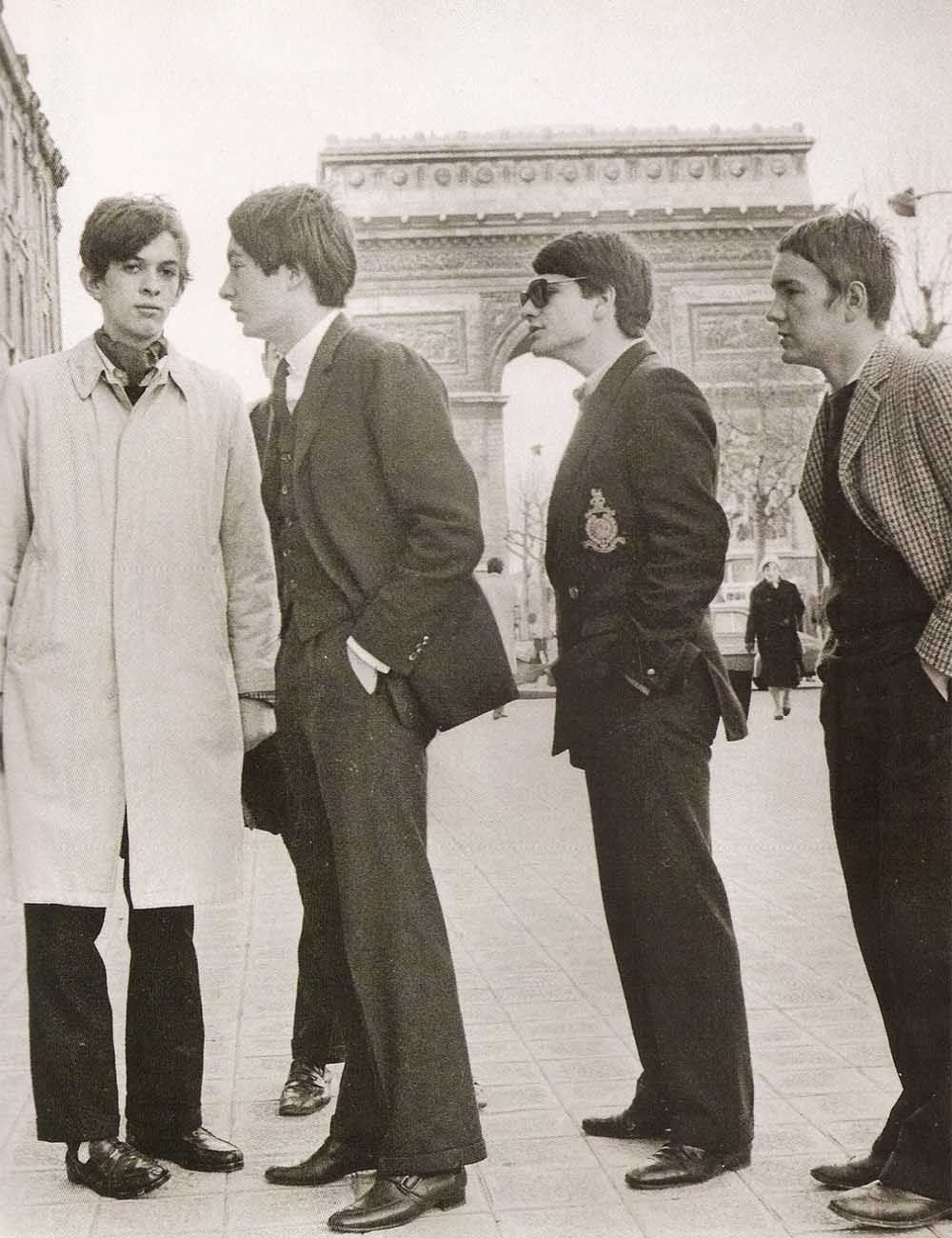 SEIGNER, Jean-Louis, phot. Minets devant le Drugstore. Paris, France. May 1963.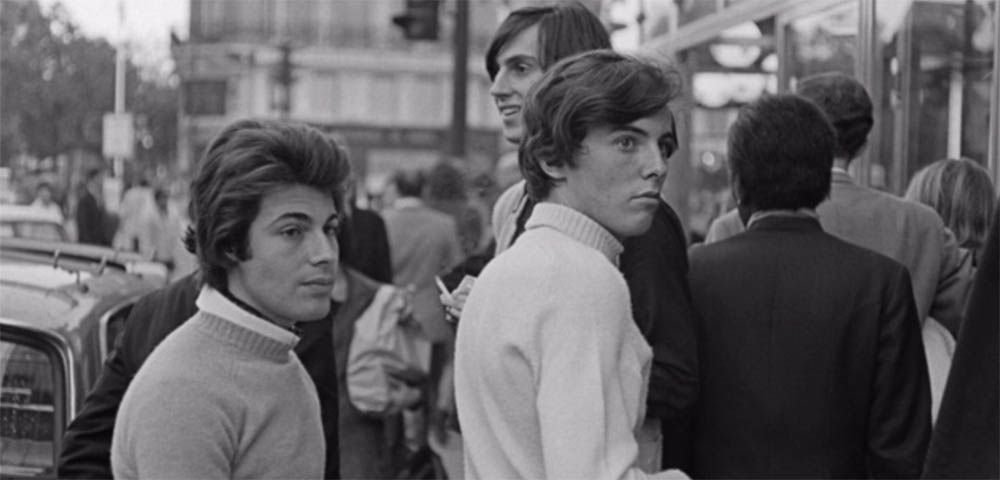 CARTIER-BRESSON, Henri, phot. group of Minets. Paris, France. [1970?]
BURRI, René, phot. the Drugstore's entrance. Paris, France. [1960?]