"As a band, like a thousand others, we all went to a shoe shop called Anello & Davide anourselves Beatle boots, which were basically Spanish dancing boots. They were a cool thing before the Beatles, but afterwards they were mandatory." – Mick Fletwood
1837 : birth of the chelsea boot
In 1837, Princess Alexandrina Victoria of Hanover, who was about to ascend the British throne, wore an original pair of shoes during an equestrian outing. It was a pair of leather boots with elastics on the sides. They were made by his regular bootmaker, Joseph Sparkes-Hall. Technical advances have made it possible to create this brand new shoe shape, which is as easy to take off as it is to put on. The chelsea boots were born.
Jodhpur: the boot of the polo players in India
Jodhpur boots are a variation of the chelsea boots. The model originated in India, where it was worn as early as 1920 by local polo players. The boot differs in its fastening system, the elastic giving way to a leather strap closed with a buckle. The Jodhpur is a great success in England where it has been sold since 1927. The same year, a Vogue article entitled "A Habit for Informal Cross-Saddle Dressing" introduced them as the most chic shoes to attend horse races.
Swing London and Beatles boots
Another variation of the chelsea boots "The Beatles boots" were invented by the bootmaker Anello & Davide, specialised in stage shoes located in London's Covent Garden district. The bootmaker muscles the shape of the boots to break away from its original aristocratic connotation. It refines the model and replaces its straight heel with a high bevelled heel. The shape of the heel follows the shape of Cuban boots. The leather used is a supple skin, less expensive. The Beatles adopt them and baptise them with their name. The tapered shape of these boots is perfect to go with their new fitted suits. The Rolling Stones, The Small Faces and The Who wore them at their first concerts. They will become the exclusive property of rock bands, artists and mods.
The boots were inspired by beatlemania, and were worn by all sections of British society, from the aristocratic dandy to the working-class rocker from Northern England. The Beatles Boots are then worn without special care. They are beautiful, pleated, the leather cracked and marked by the rain.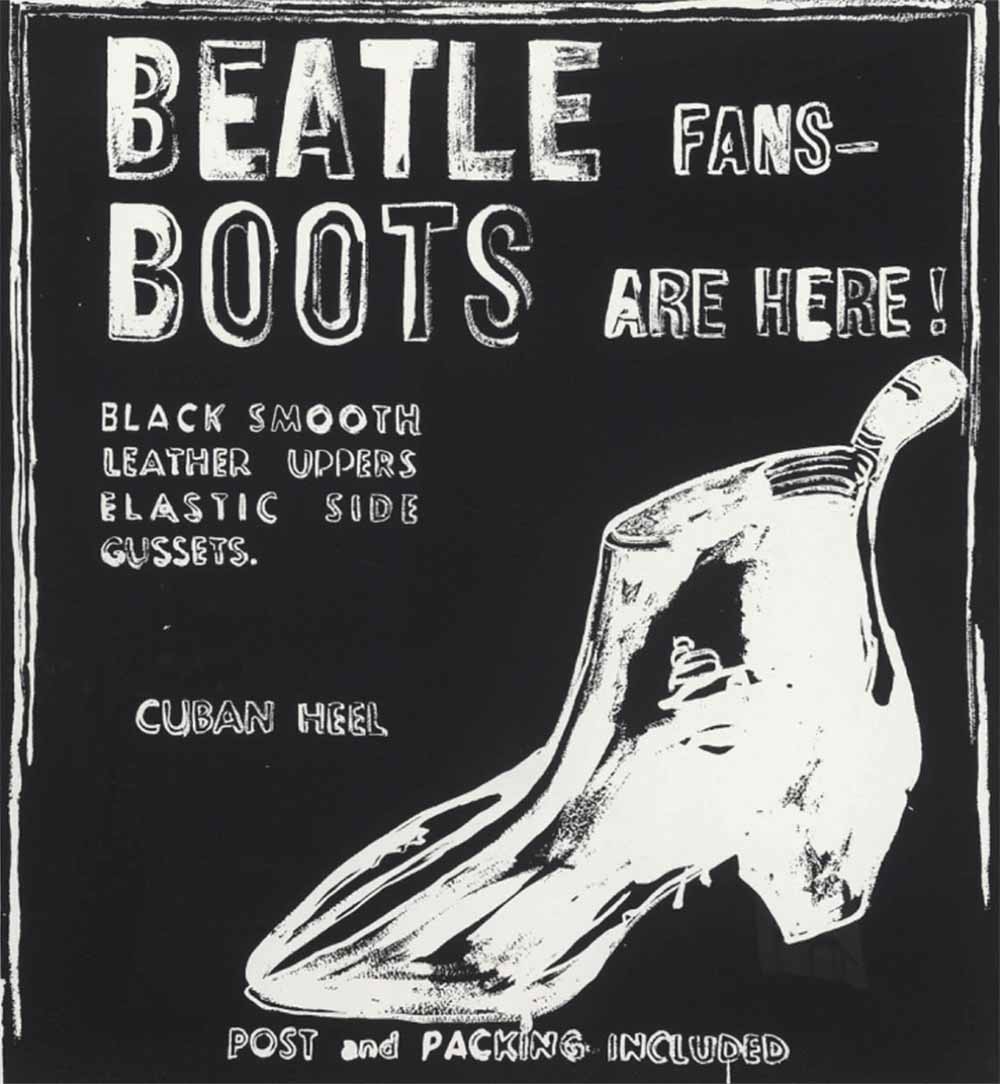 WARHOL, Andy, art. Beatles Boots. 203 x 183 cm. 1986.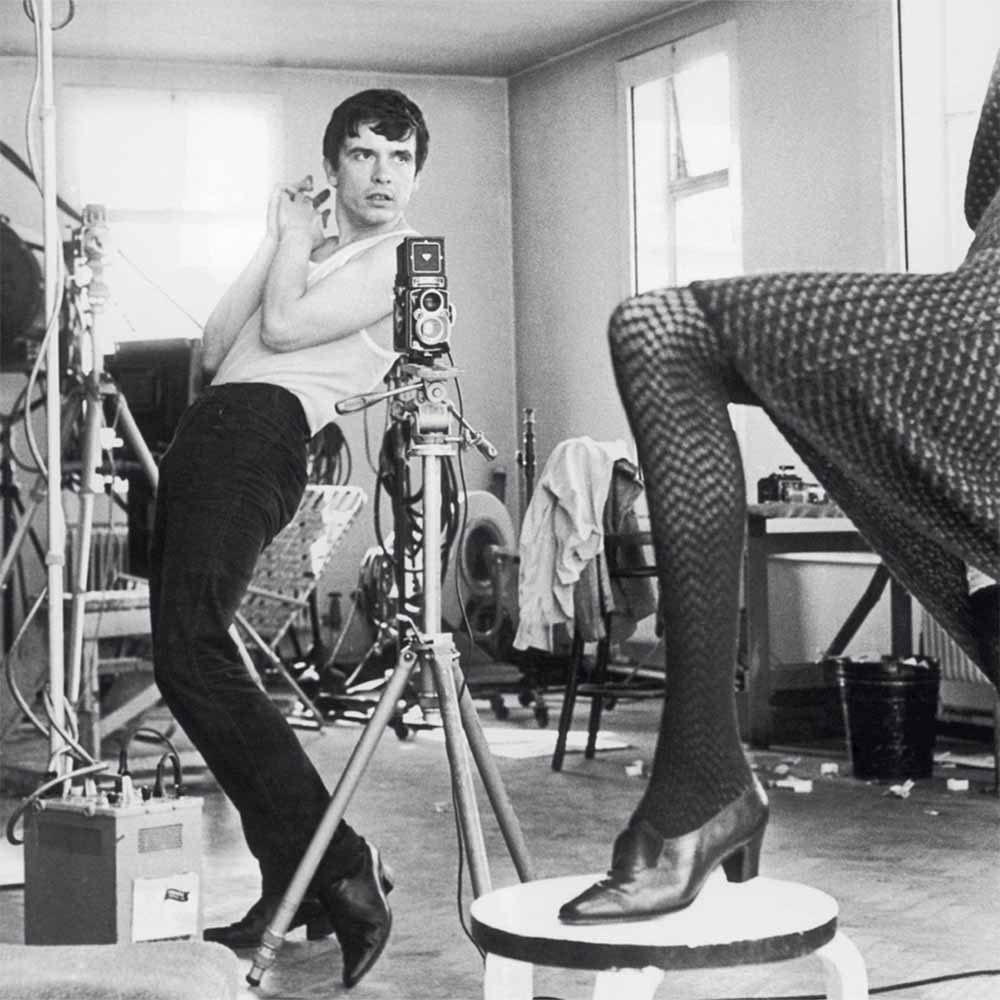 BAILEY, David. London, United Kingdom. 1964.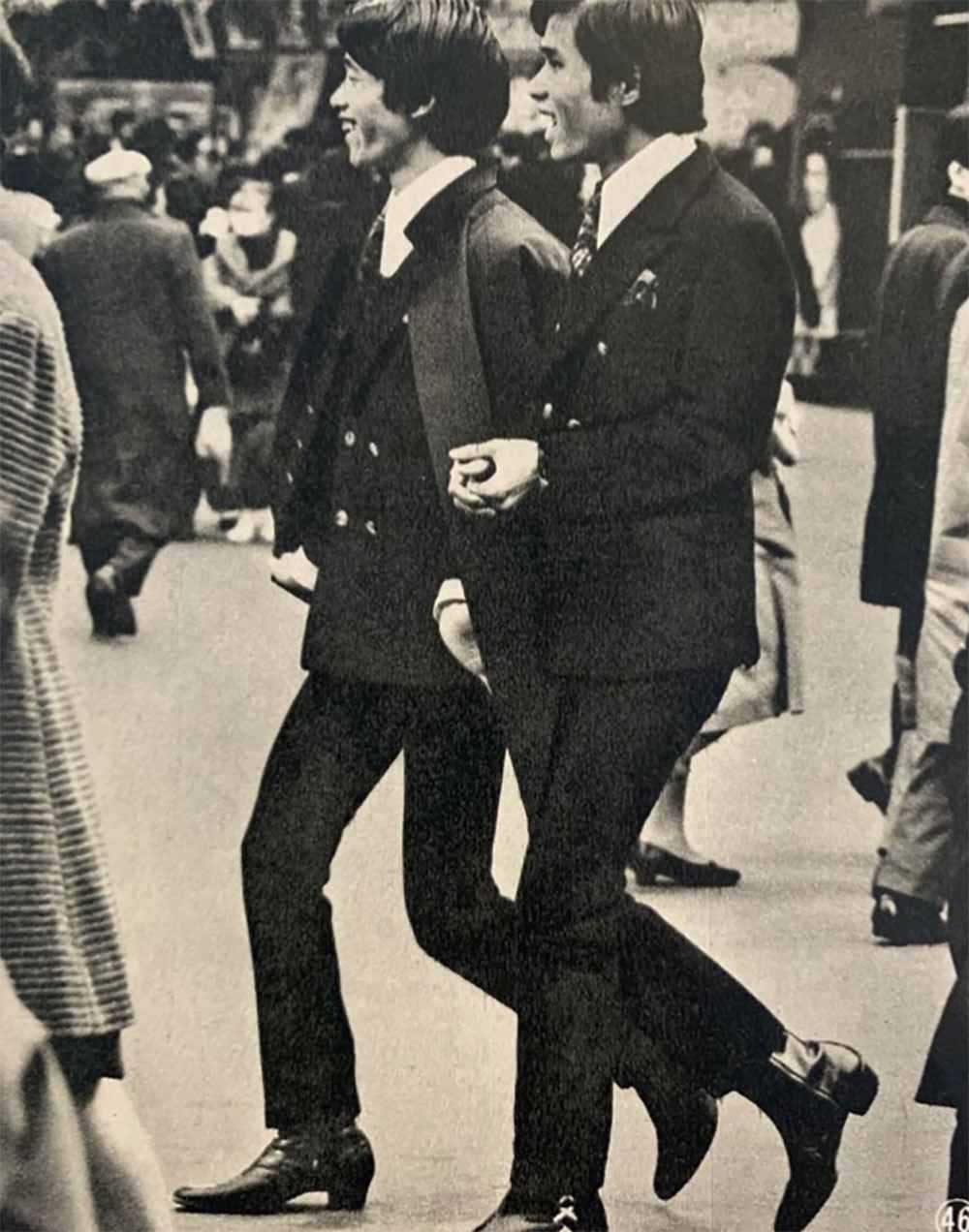 Men's Club, Japan. March 1970.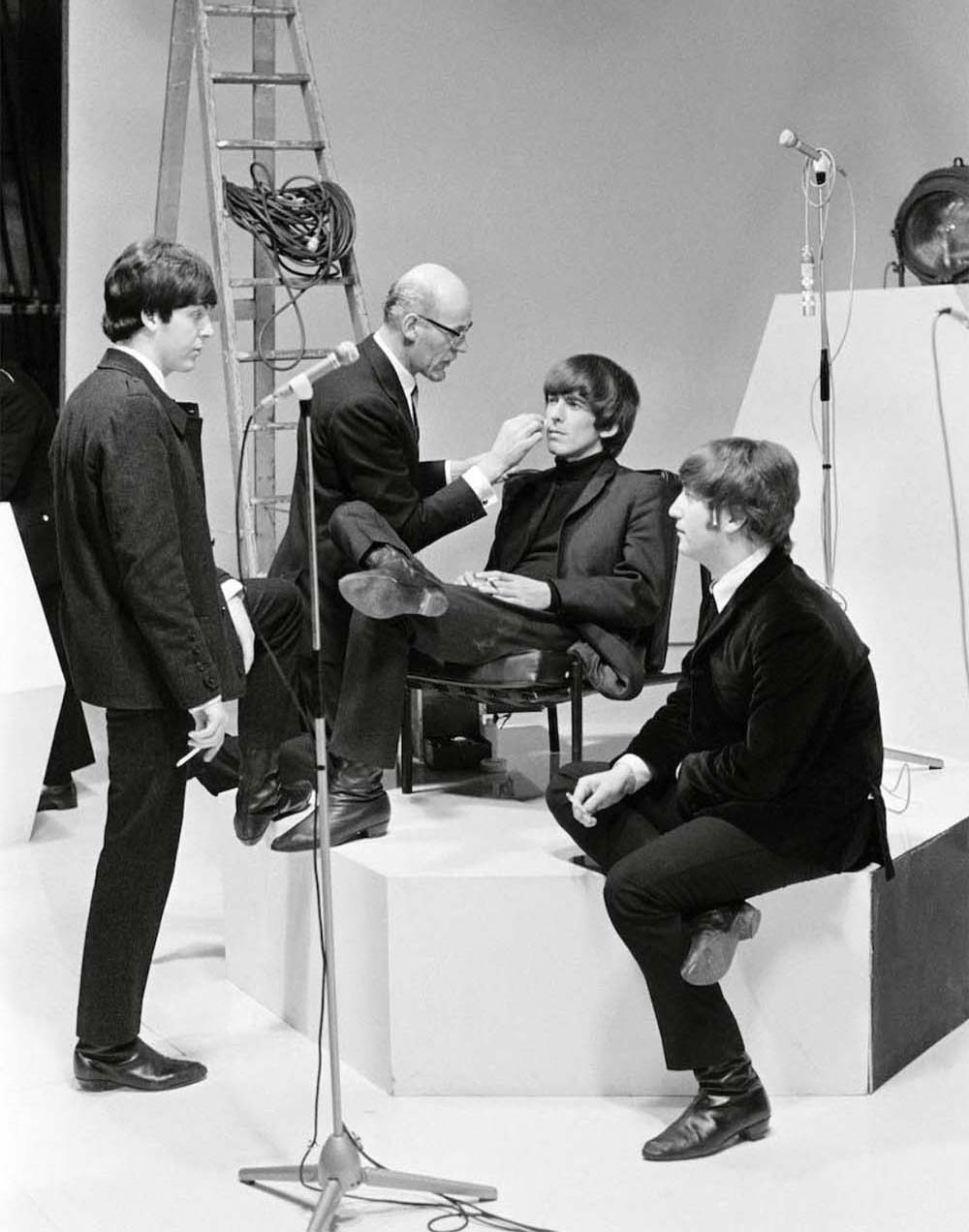 HURN, David, phot. Paul McCartney, George Harrisson et Ringo Starr. London, United Kingdom. 1965.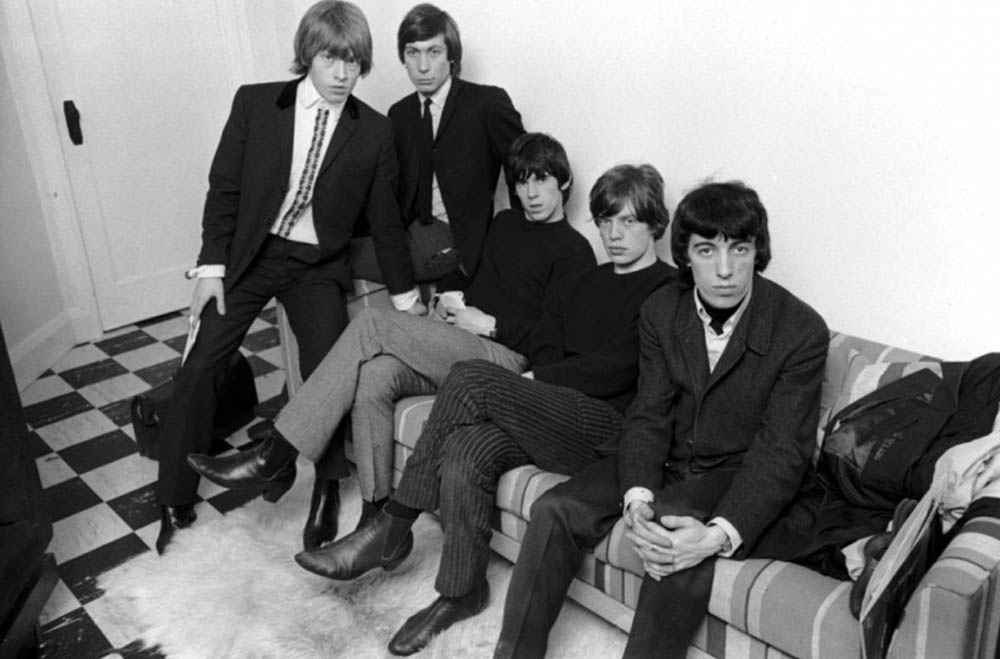 THE ROLLING STONES. London. 1964.