Regrets on MY OLD DRESSING GOWN
or
Advice to those with more taste than fortune
Why didn't I keep it ? It was made for me; I was made for it. It moulded to every curve of my body without hindrance; I was picturesque and handsome. The other one, stiff, starched, parades me. There was no need to which its compliance did not lend itself; for indigence is almost always obliging. Was a book covered in dust, one of its flaps offered itself to wipe it away. Did the thickened ink refuse to flow from my pen, it presented its flank. Long black streaks marked on it the frequent services it had rendered me. These long streaks proclaimed the man of letters, the writer, the working man. Now, I look like a lazy rich man; no one knows who I am.
Under its shelter, I feared neither the clumsiness of a servant nor my own, nor the bursts of fire, nor the falling water. I was the absolute master of my old dressing gown; I have become the slave of the new one. […]
I do not weep, I do not sigh; but at every moment I say: Cursed be the one who invented the art of giving value to common fabric by dyeing it scarlet! Cursed be the precious garment that I revere! Where is my old, humble, convenient scrap of calico? […]
That's not all, my friend. Listen to the ravages of luxury, the consequences of consistent luxury.
My old dressing gown was one with the other rags that surrounded me. A straw chair, a wooden table, a tapestry from Bergamo, a fir plank that supported some books, some smoky, borderless prints nailed to the corners of this tapestry; among these prints, three or four suspended plaster figures, together with my old dressing gown, formed the most harmonious indigence.
Everything is out of tune. No more cohesion, no more unity, no more beauty.
[…]
D. Diderot, 1772″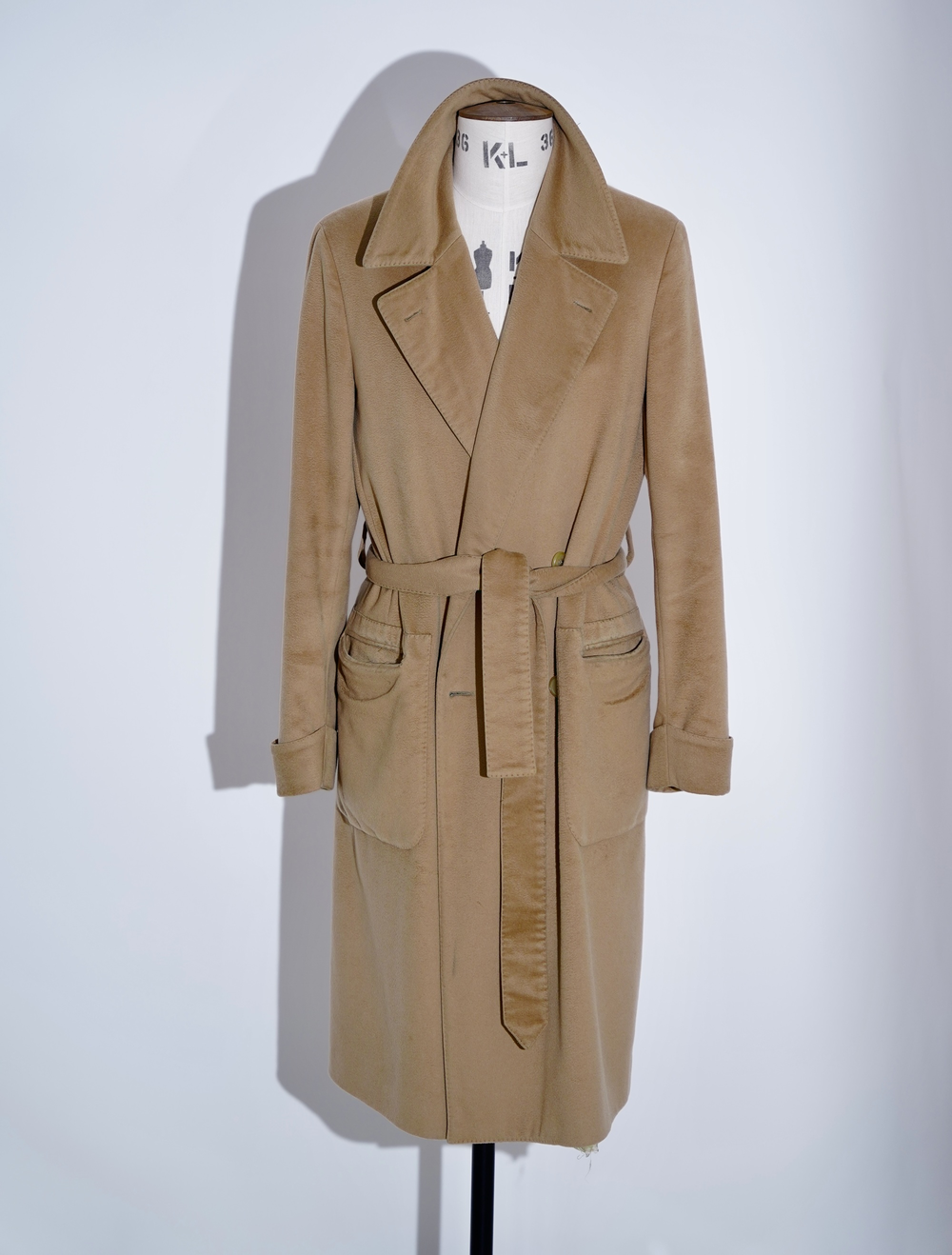 polo coat in cashmere. 2023.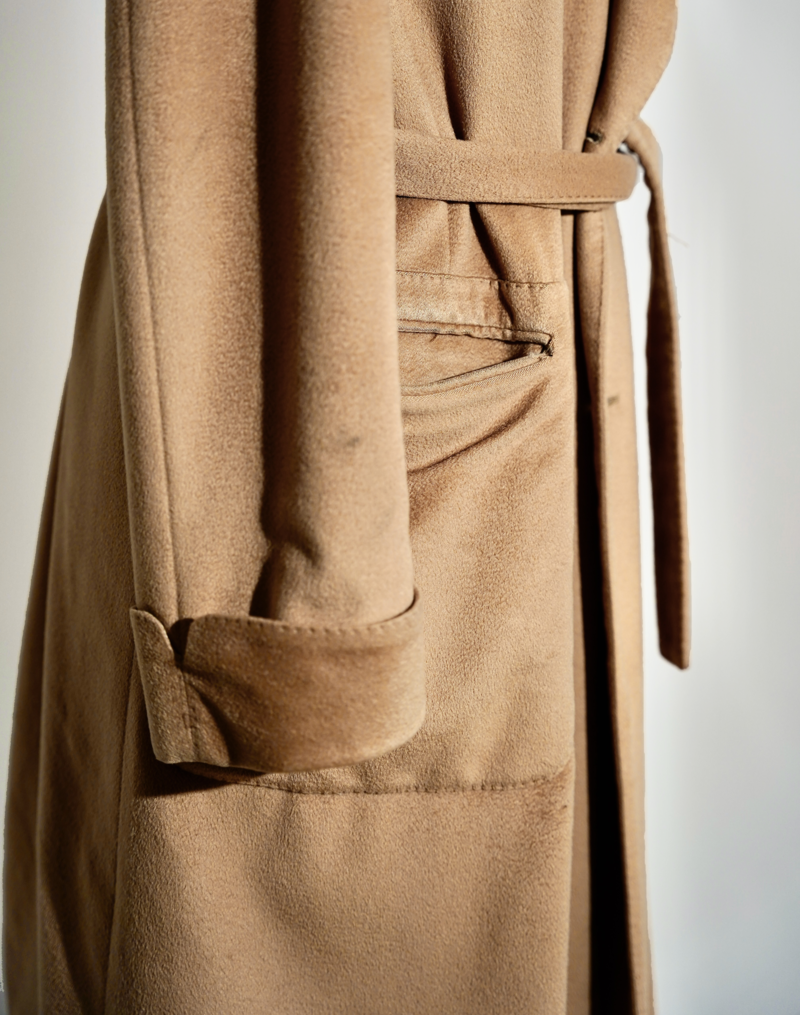 polo coat in cashmere. 2023.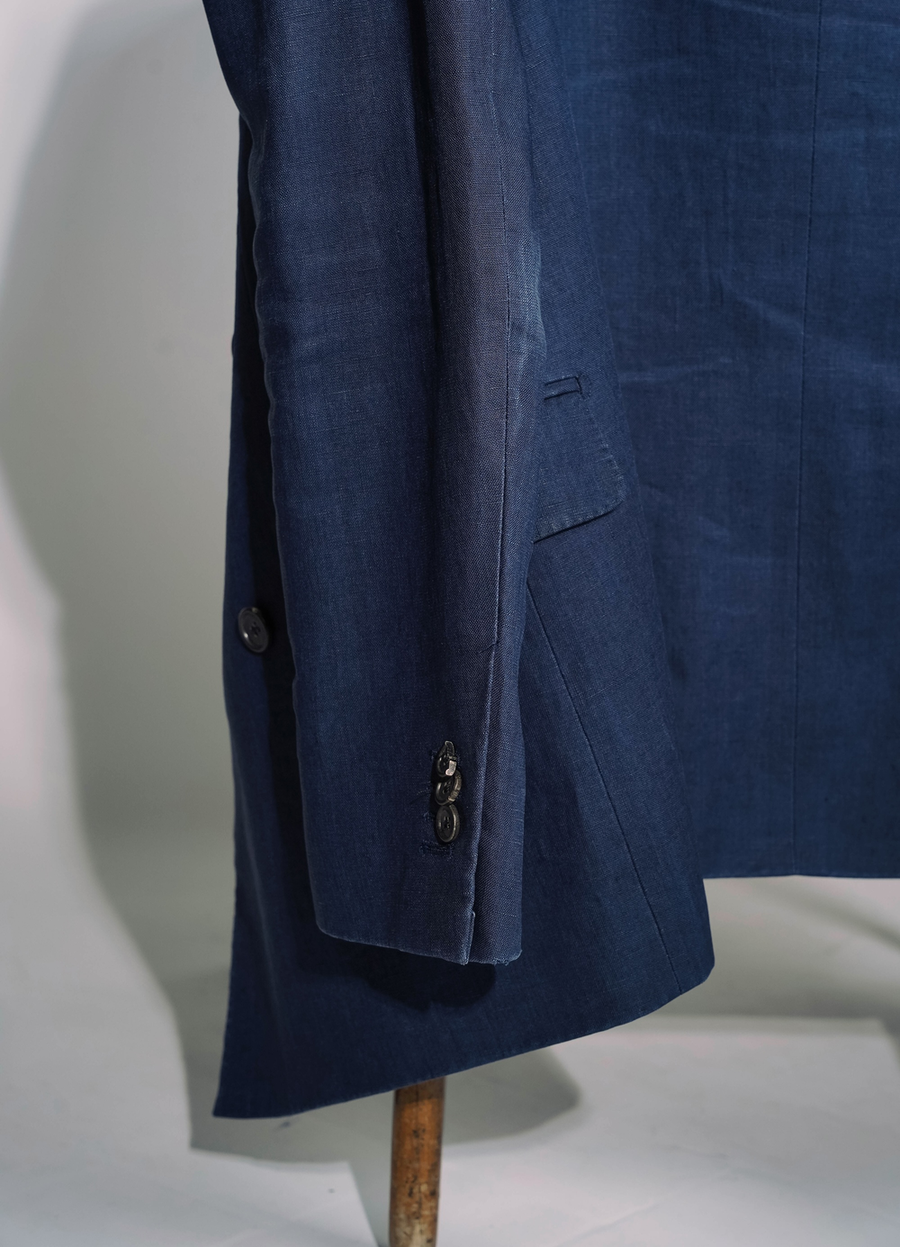 double-breasted jacket in Irish linen husbands. 2023.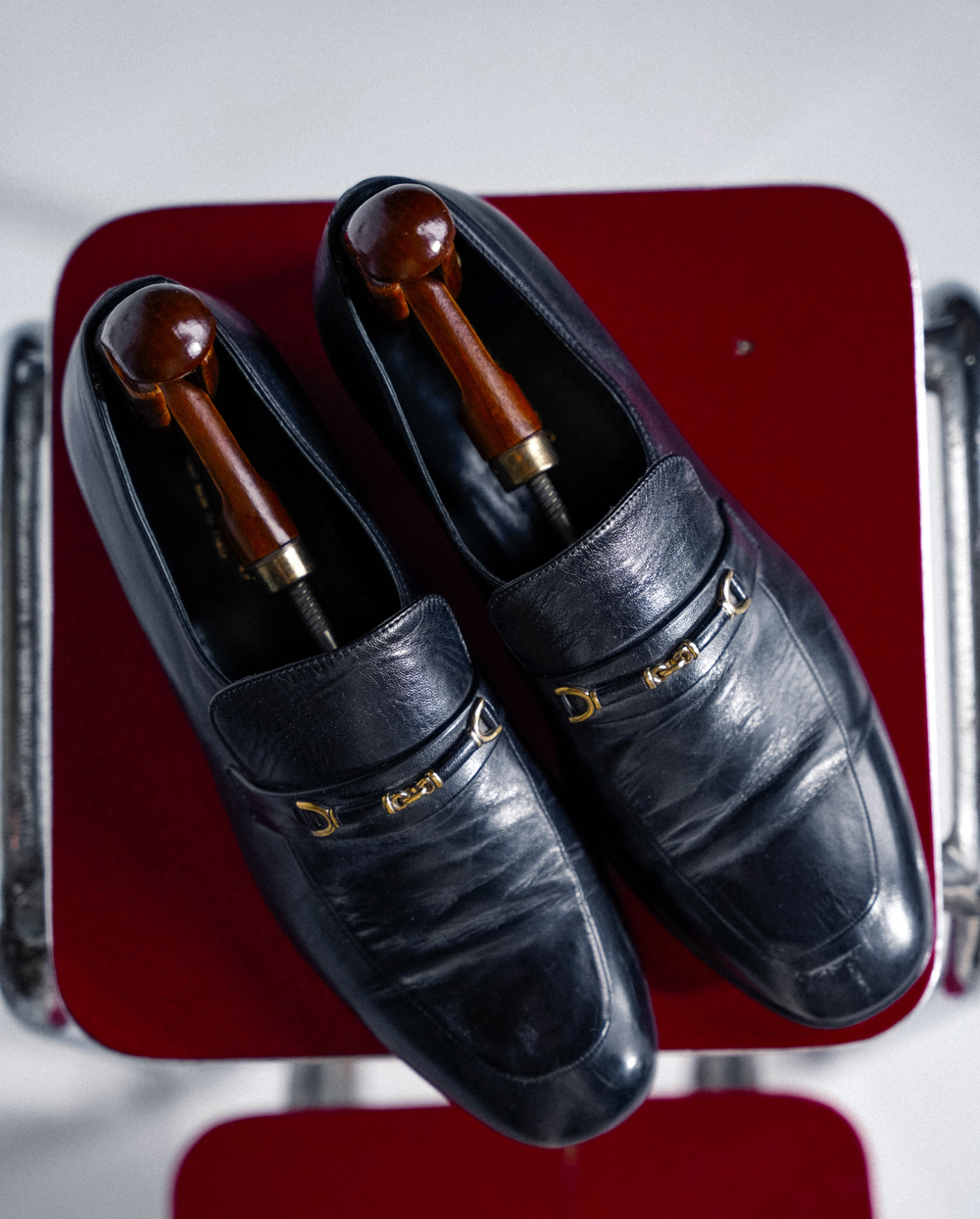 husbands strap loafers. 2023.