"What could be more fascinating subject for me than to continue to look at how people in one country relate to each other when compared to people in another." Tina Barney
Tina Barney is a portrait photographer born in 1945 in New York. arney's photographic approach is characterized as naturalistic and has an almost documentary dimension. Her portraits, taken with a wide-angle lens and flash, are faithful snapshots of bourgeois life and became a leitmotif of her work in the early 1980s.
Her second monograph, entitled The Europeans, is a compilation of photographs taken within European bourgeois and aristocratic circles between 1997 and 2003. The photo series brings together and highlights the diversity of ages, fashion tastes, and interiors among the different nationalities represented.
ITALY
The photographer is interested in the wealthy families of industrialists in northern Italy. The baroque interiors of the homes resonate with the flamboyant fashion style of this Milanese and Turin bourgeoisie. The models pose in double-breasted suits with Roman or Neapolitan shouldertype of sleeve head on a jacket - absence of padding - the j More and low revers. Light blue stripesline or band more or less wide that marks a fabric More, or windowpane check patterns are common. The shirt collars are buttoned in the style of Gianni Agnelli.
ENGLAND
Tina Barney photographs Oxfordgrained fabric with colored warp and white weft - durable, b More students and members of the English nobility in their family homes. The style of the costumes worn by the models is more conservative and follows the tailoring rules of Savile Row. The shoulders are highly structured, the cuts are loose, and the fabrics are more austere and dry.
FRANCE
Tina Barney photographs bourgeois families in Parisian mansions in an eclectic setting. In the image of a French style that mixes inspirations in a balance of in-between: an olive green tweedwoolen fabric, more or less rustic, woven with multicolored More jacket with orange windowpane check pattern and a pink striped shirt; a "Parisian" jacket shoulder, less rigid than the English one and more flexible than the Italian one.
By traveling across Europe from Italy to England, passing through France, Spain, Germany, and Austria, Tina Barney noticed a certain uniqueness of this bourgeois and aristocratic class that only differs between countries by details specific to their nationality and culture.
BARNEYS, Tina, phot. The Europeans. Steidl Verlag. 2005. 192 pages.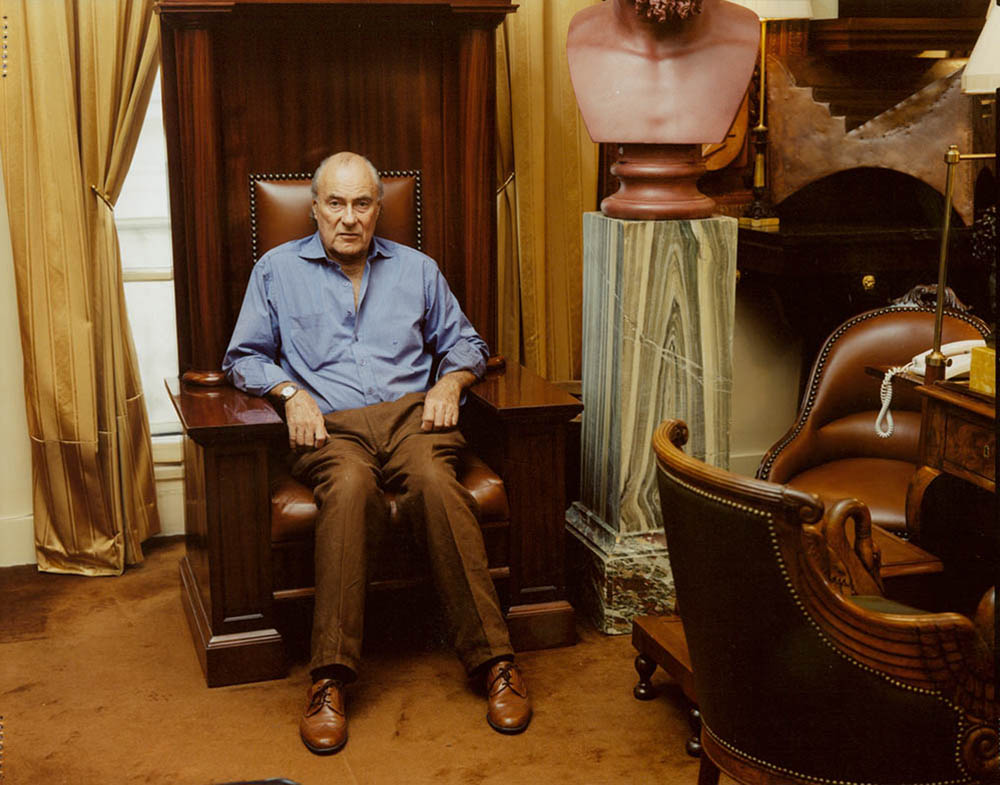 BARNEYS, Tina, phot. The Brown Chair. The Europeans. France. 2002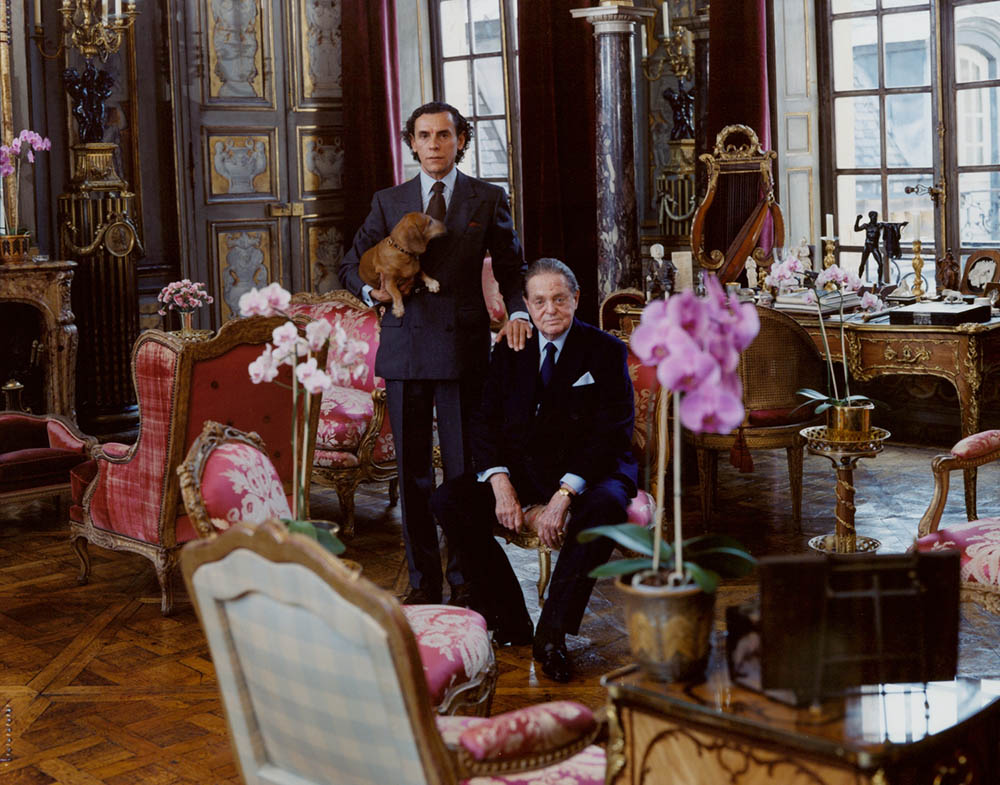 BARNEYS, Tina, phot. The Orchids. The Europeans. France. 2002.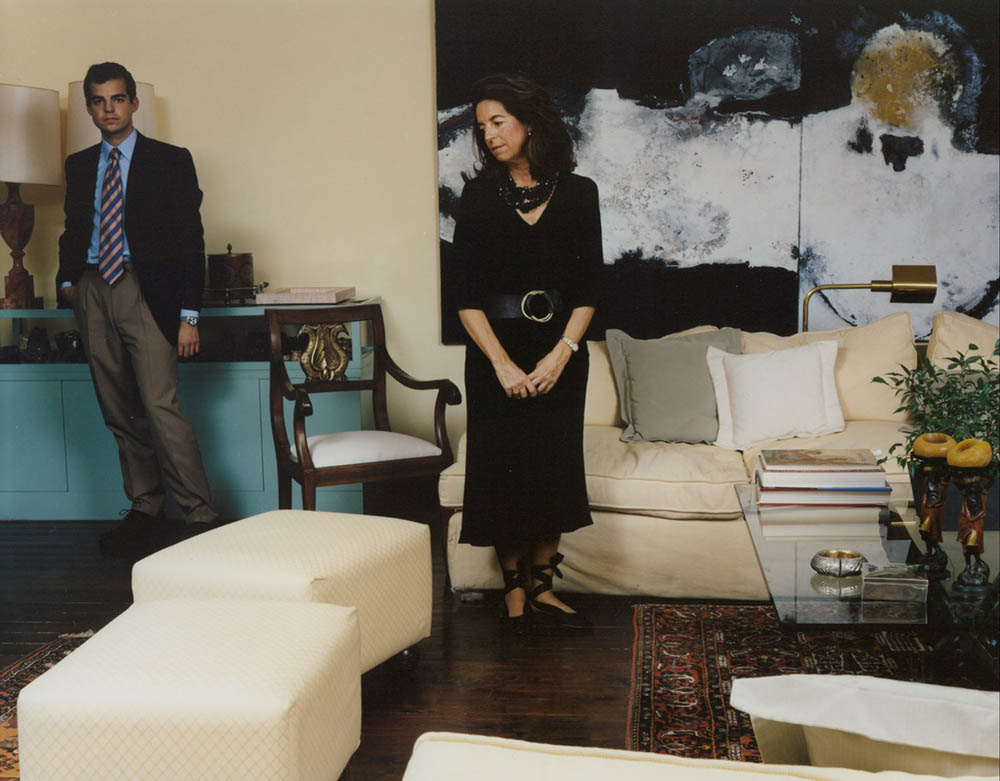 BARNEYS, Tina, phot. The Black Slippers. Espagne. 2003.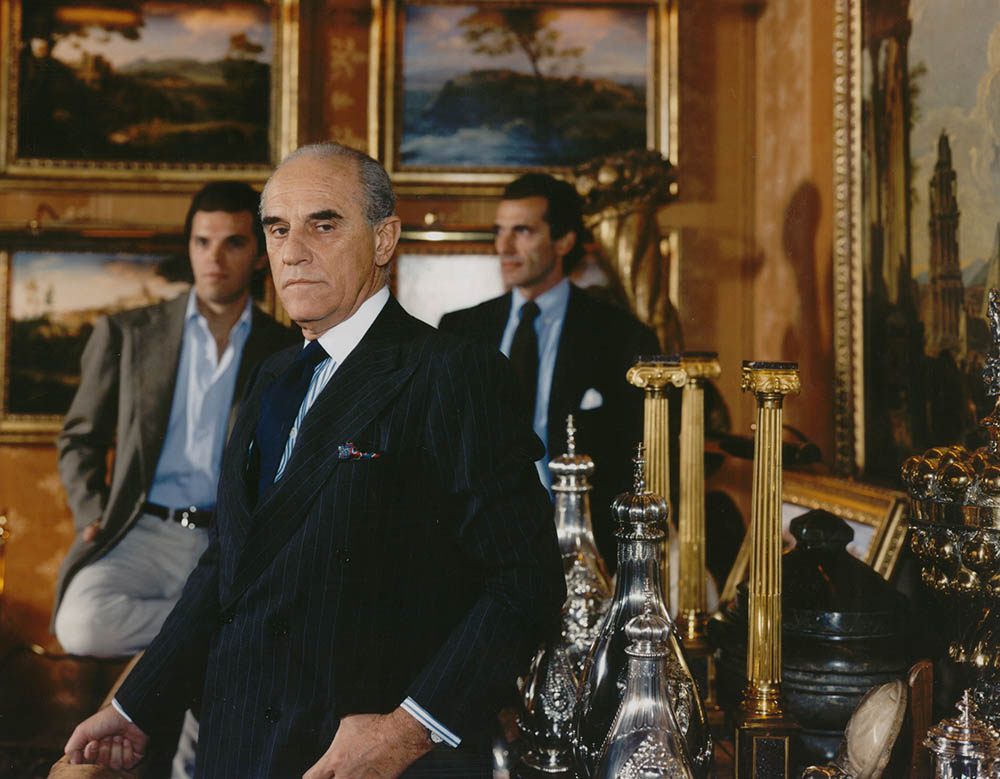 BARNEYS, Tina, phot. Father and Sons. The Europeans. Italie. 1996-1998.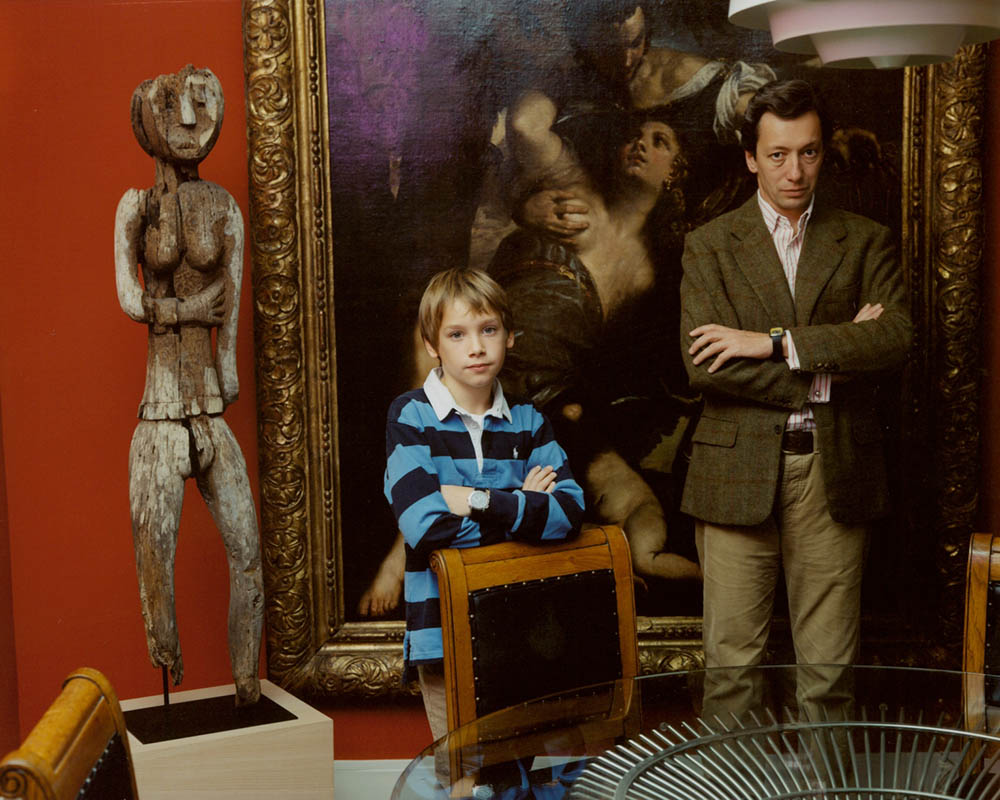 BARNEYS, Tina, phot. The Hands. The Europeans. France. 2002.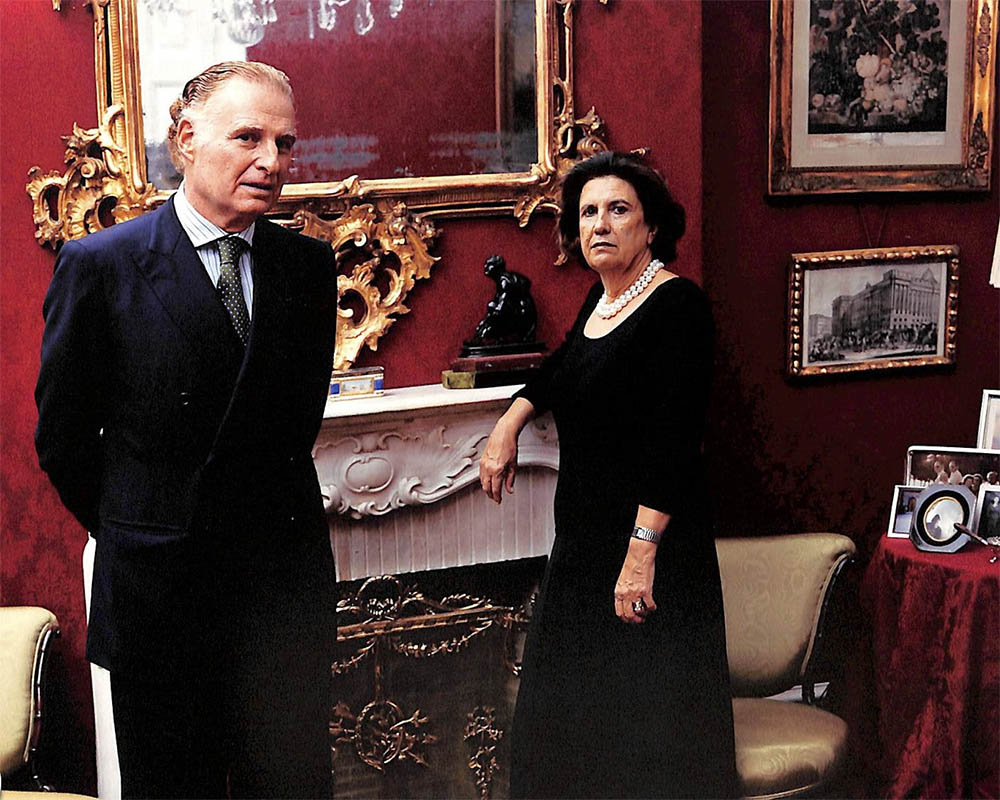 BARNEYS, Tina, phot. The Mantle. The Europeans. Espagne. 1996-1998.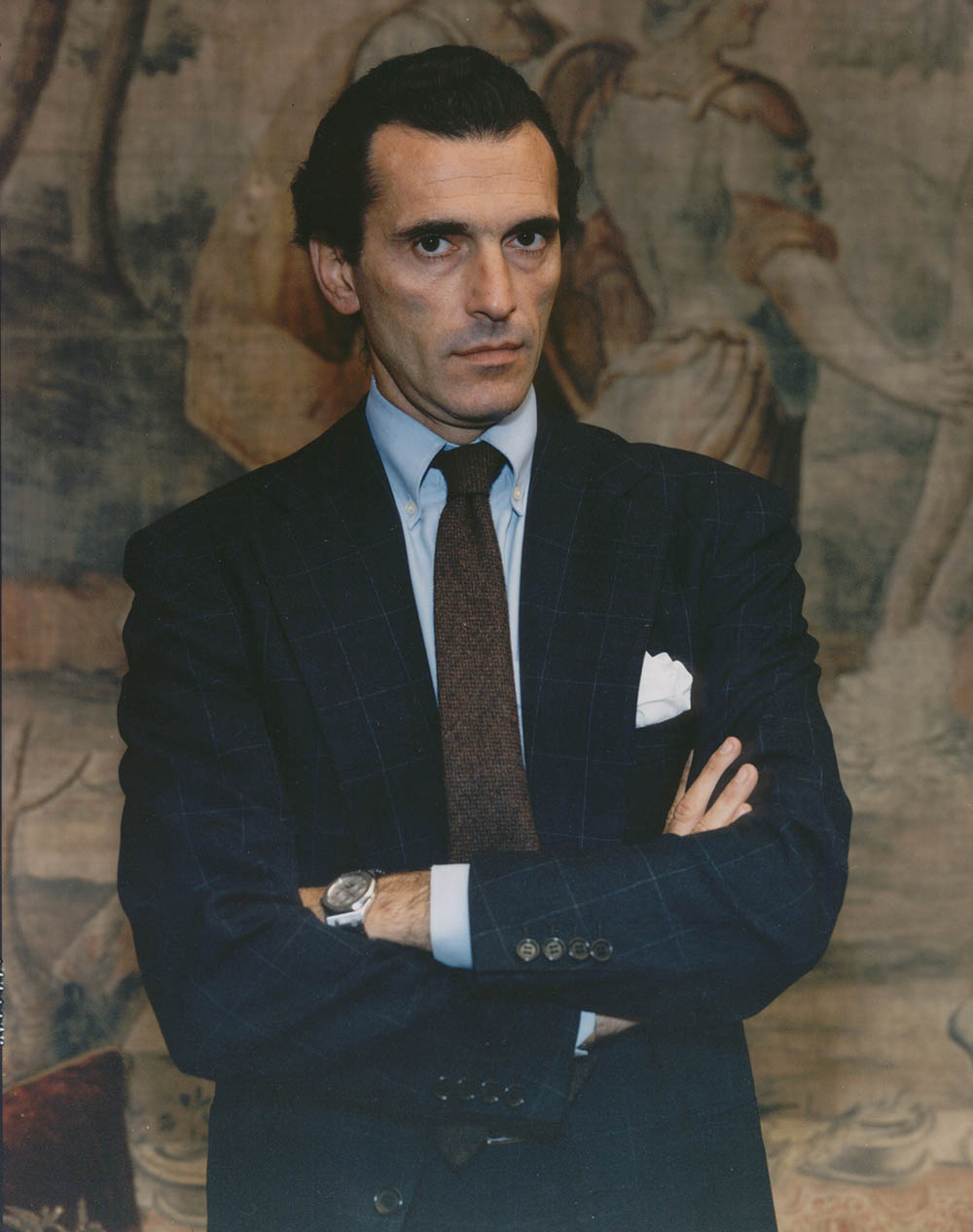 BARNEYS, Tina, phot. Ferdinando. The Europeans. Italie. 1996-1998.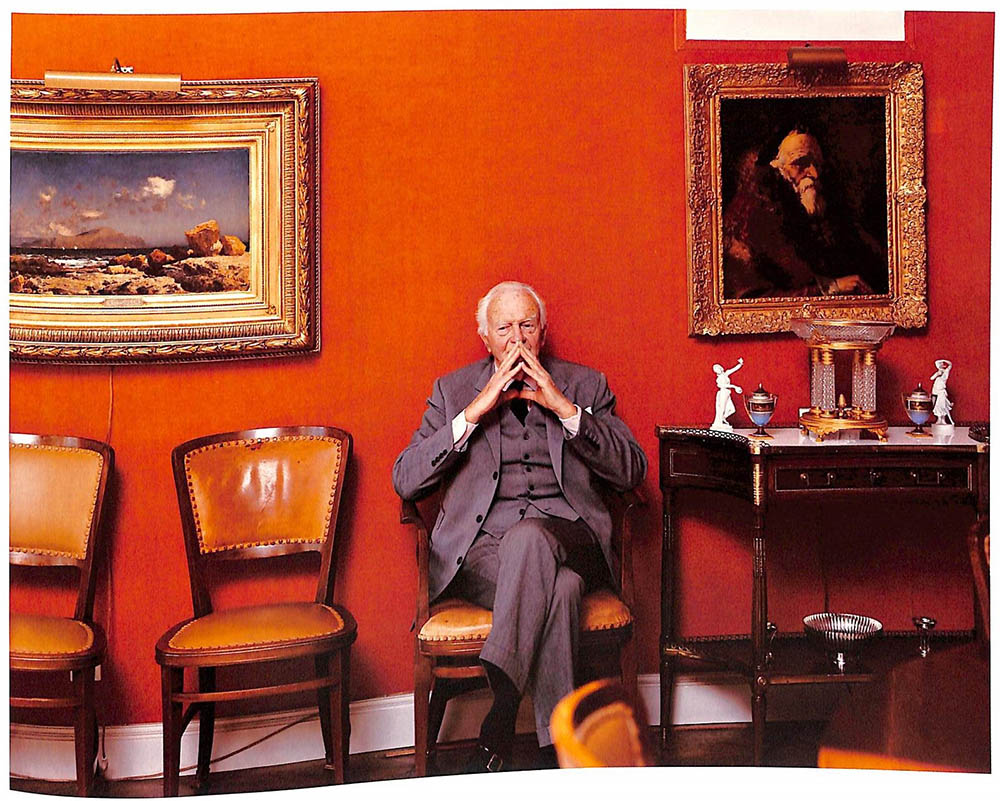 Mays Daniel, Act. Love, Nick, dir. The Firm. 2009. 90 min.