In 1975, the industrialised world witnessed a rapid deterioration in the main economic indicators: inflation, falling growth rates and unemployment. At the time, few economists understood that these indicators heralded the entry of the industrialised countries into an economic crisis that would last more than 20 years.
A statutory and flamboyant wardrobe
On Wall Street, at the New York Stock Exchange (NYSE), investment bankers, financiers and traders still sported a flamboyant style that reflected their reckless attitude. Their clothes are elitist and statutory.
The Wall Street uniform consists of shirts with contrasting collars – usually striped – chalk-striped suits and raincoats. The stripes on their suits indicate their social standing, while the stripes on their ties are a reminder of their membership of private clubs. They also had many precious accessories: tie clips, pocket handkerchiefs, watches and yellow gold chains.
A reminder of the Edwardian style
The Edwardian era greatly inspired the style of the New York Stock Exchange's financiers. This period, which stretched from the 1900s to the early days of World War I, was marked by an effervescent stock market. Businessmen of the time wore tailored suits made on Savile Row in thick woolen fabrics, usually with chalk stripes. They also wore shirts with starched white collars that were removable to be washed or replaced easily.
Traders' clothing in the second half of the 1970s was thus a reinterpretation of Edwardian fashion. Shirts with contrasting collars were adorned with broad yellow, pink or purple stripes. The generous, loose-fitting cuts already heralded the power suits and spectacular shoulders of the 1980s. The shoulders padding structures the silhouette and gives him more stature in order to impose himself in the business world.
The successive monetary, oil, financial and stock market shocks were to have an effect on the power suit. The exuberance of the late 1970s and early 1980s was gradually replaced by a more measured style.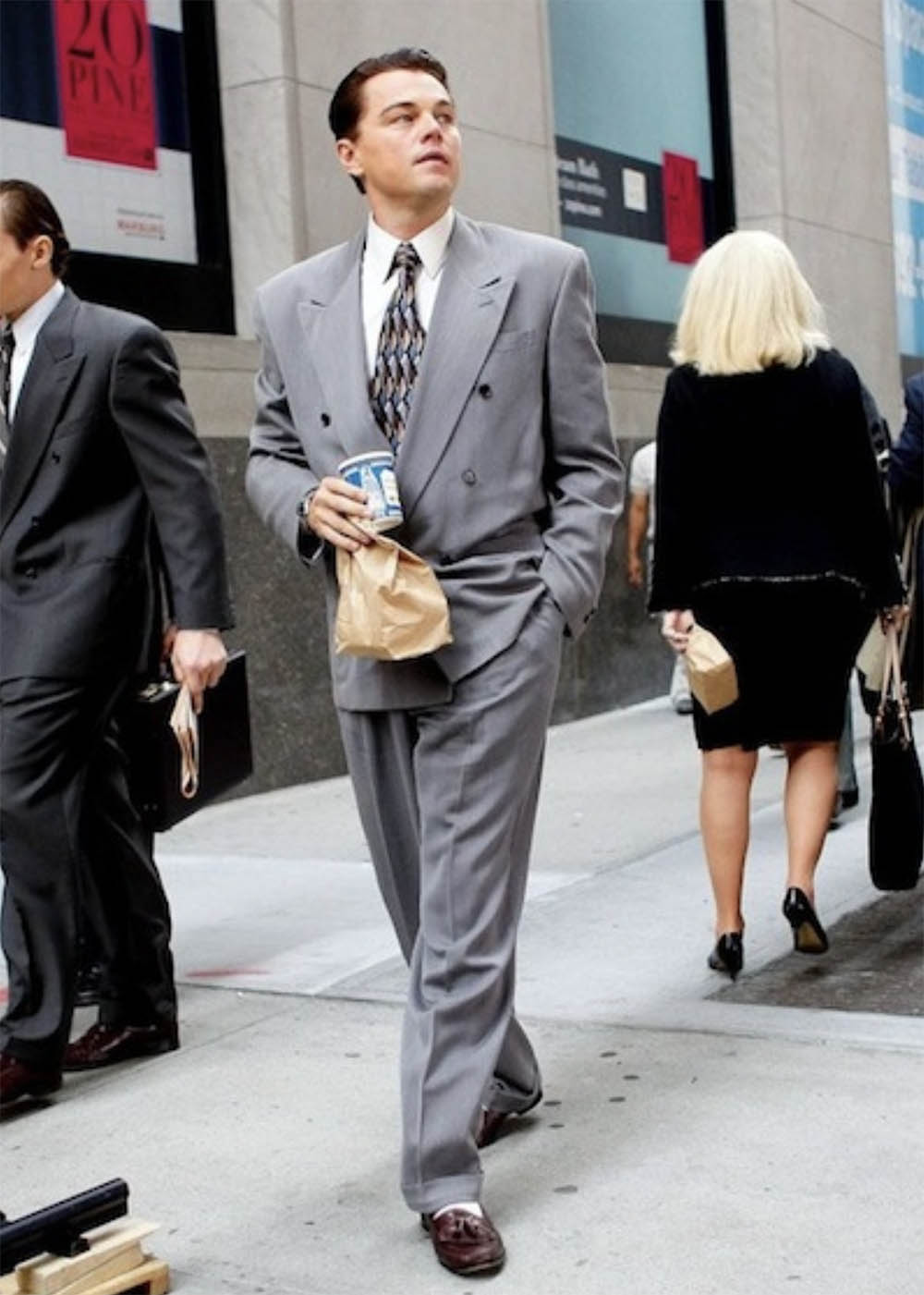 DI CAPRIO, Leonardo, act. SCORSESE, Martin, dir. The Wolf of Wall Street. 2013. 179 min.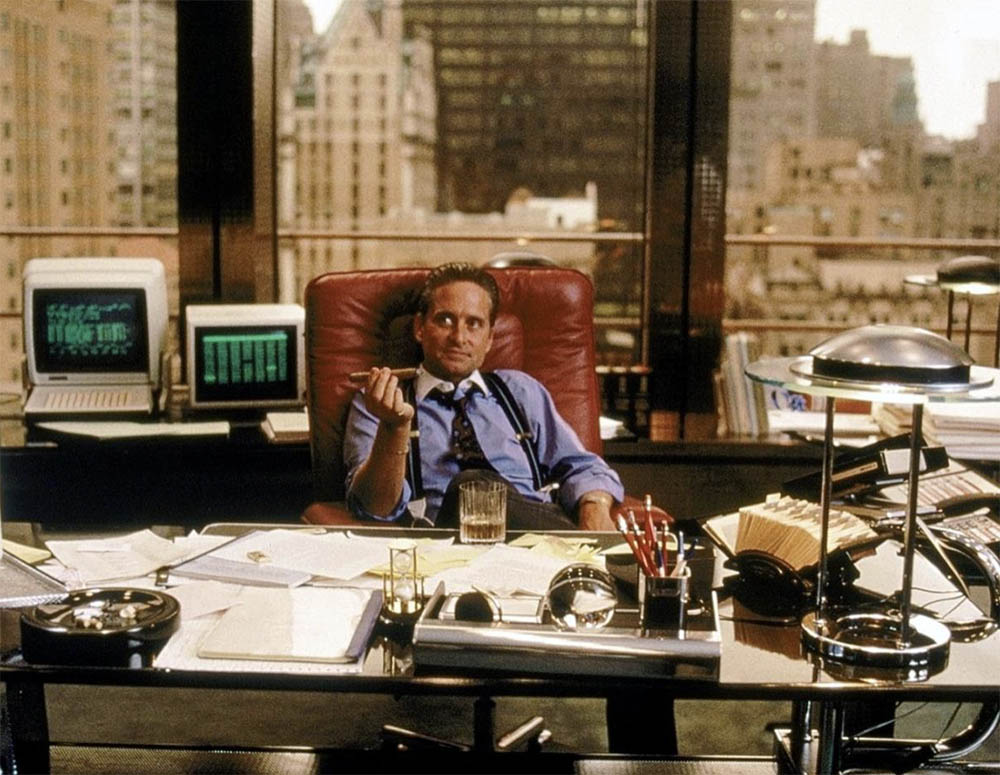 DOUGLAS, Michael, act. Stone, Oliver, dir. Wall Street. 1987. 126 min.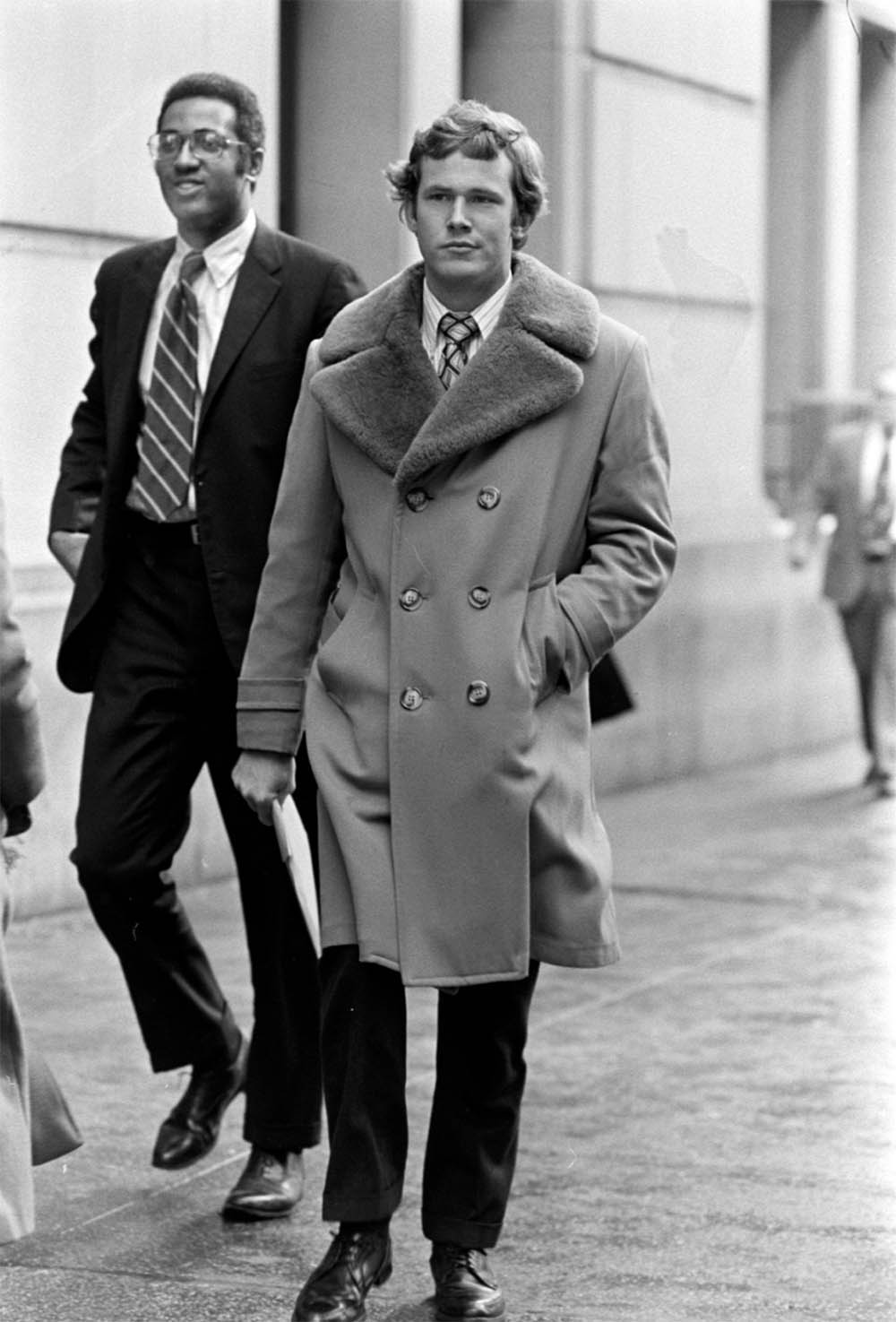 SCHERMANN, Pierre, phot. Fashion on Wall Street. New York City, United States. 1975.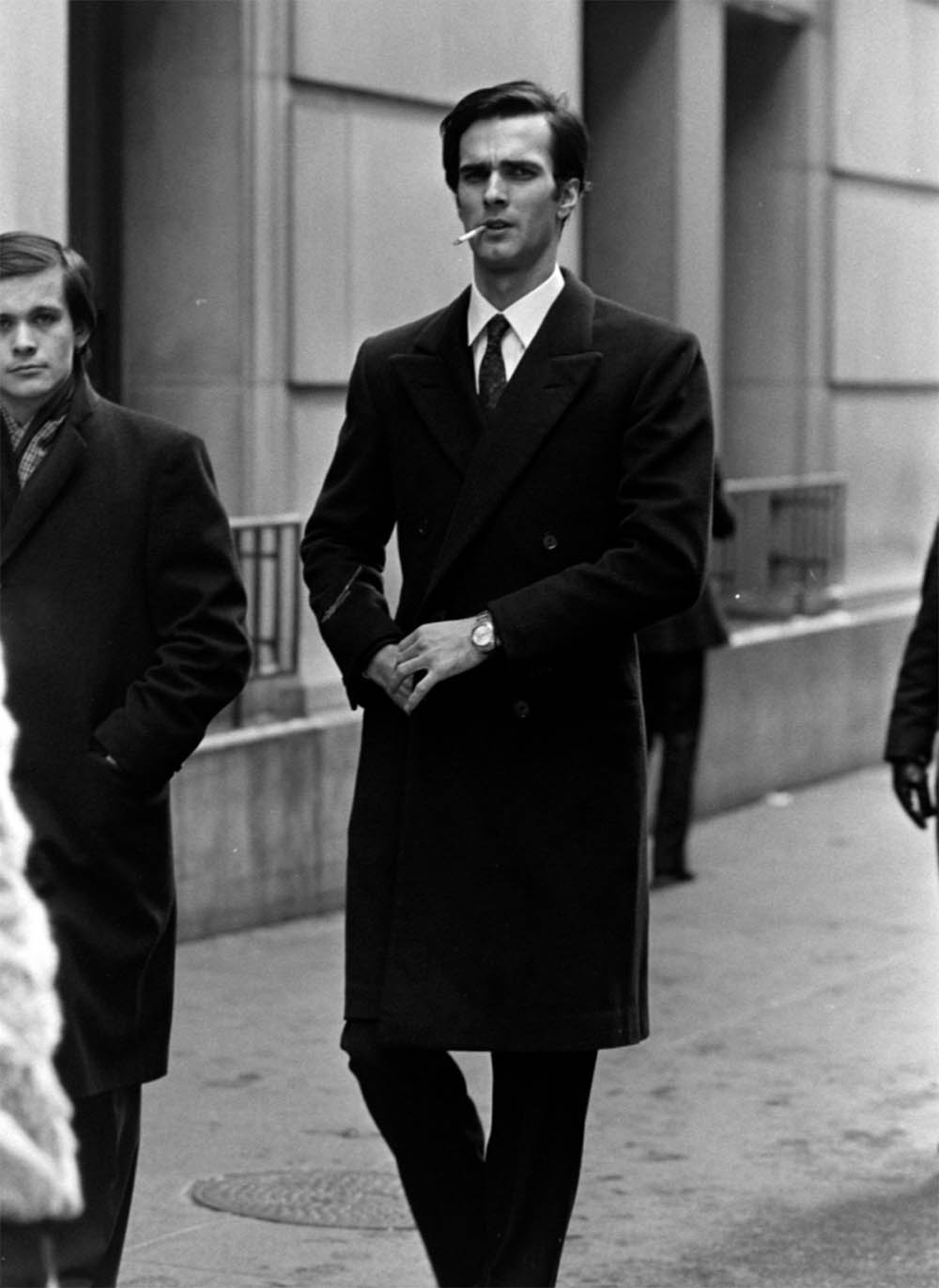 SCHERMANN, Pierre, phot. Fashion on Wall Street. New York City, United States. 1975.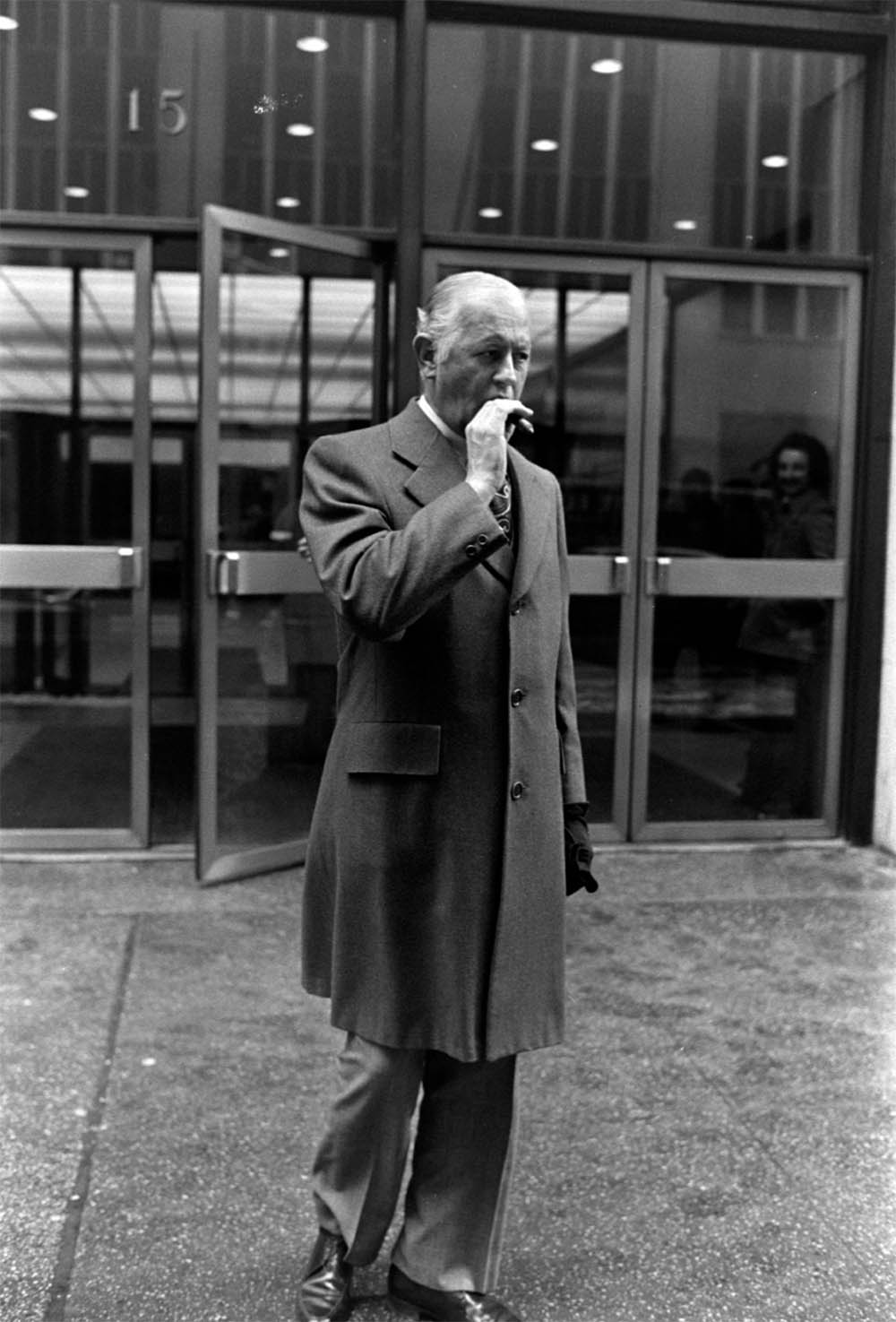 SCHERMANN, Pierre, phot. Fashion on Wall Street. New York City, United States. 1975.