Johnstons of Elgin factory has been producing some of the finest knitwear in the world for 224 years. The main spinning mill was opened in 1797, when Alexander Johnston was only 27 years old. The factory is located in Scotland in the town of Elgin on the banks of the river Lossie.
THE MACHINE
Johnstons of Elgin is the only spinning mill in Scotland to maintain a fully integrated vertical production : the mill controls the production process of their fabrics from start to finish. Fibre dyeing, weaving, carding and spinning, each stage takes place in the same factory. Fully computerised Shima machines are combined with bicentenary machines in an organic whole combining heritage and innovation.
THE HAND
Man's hand plays a decisive role in the manufacture of tweeds. Johnstons of Elgin's craftsmen are among the most skilled in Scotland. This craftsmanship is passed down through the generations by the oldest employees. What has changed most in the factory since the 1970s is the workforce, which has grown from 200 to 700. The factory's employees are an integral part of the local social structure.
THE MATERIAL
The first tweed created by Johnstons of Elgin dates back to 1846. Inspired by vintage fabrics, husbands asked the mill to develop tight weave and a dry hand tweeds. A special weave that gives a very clean fall and a structured shoulder.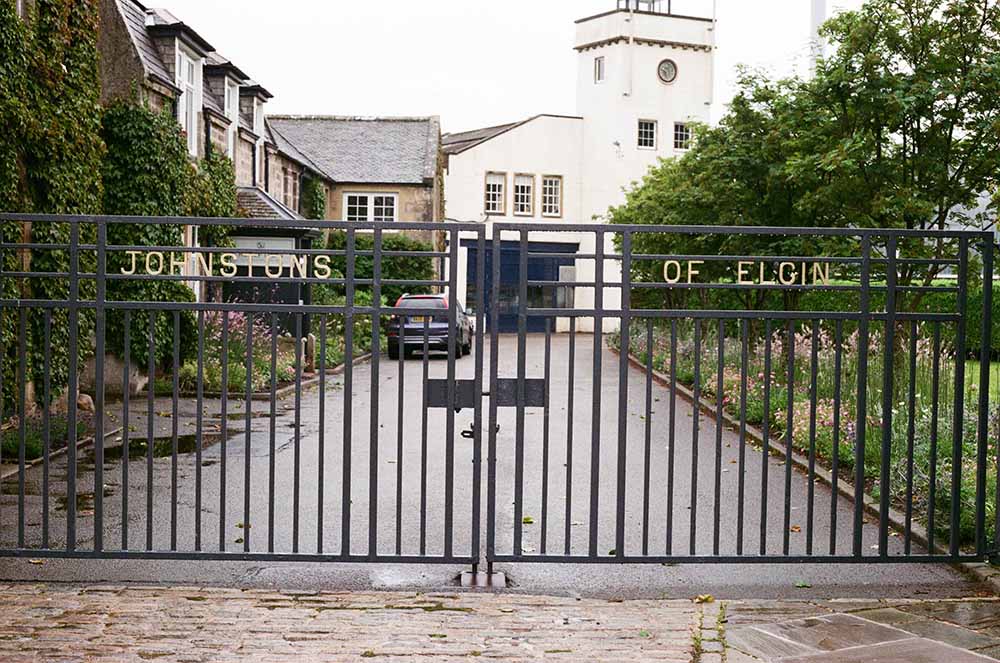 the mill's entrance. 2019.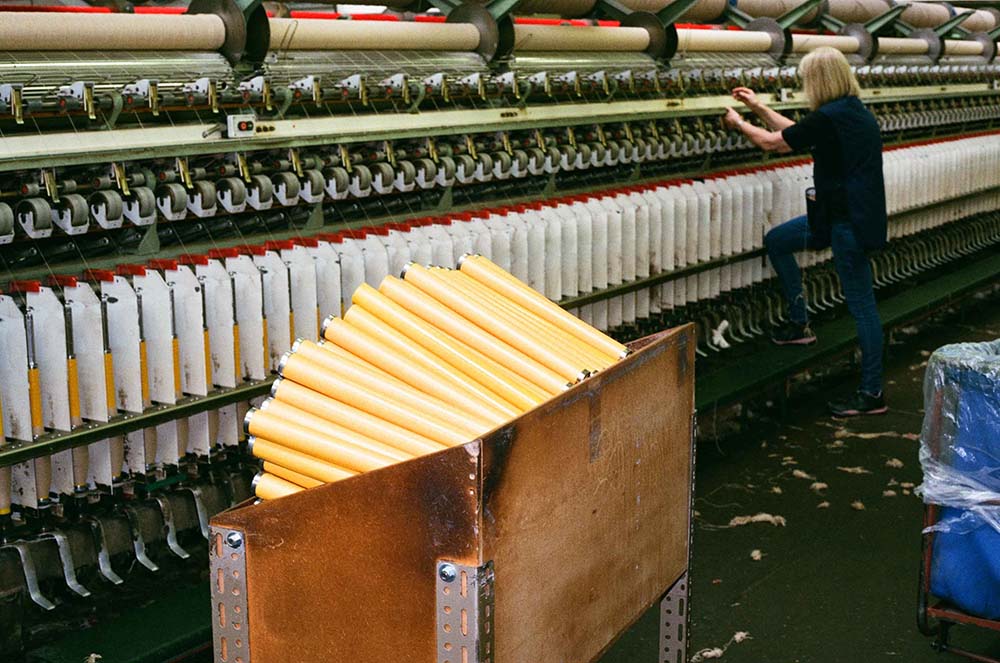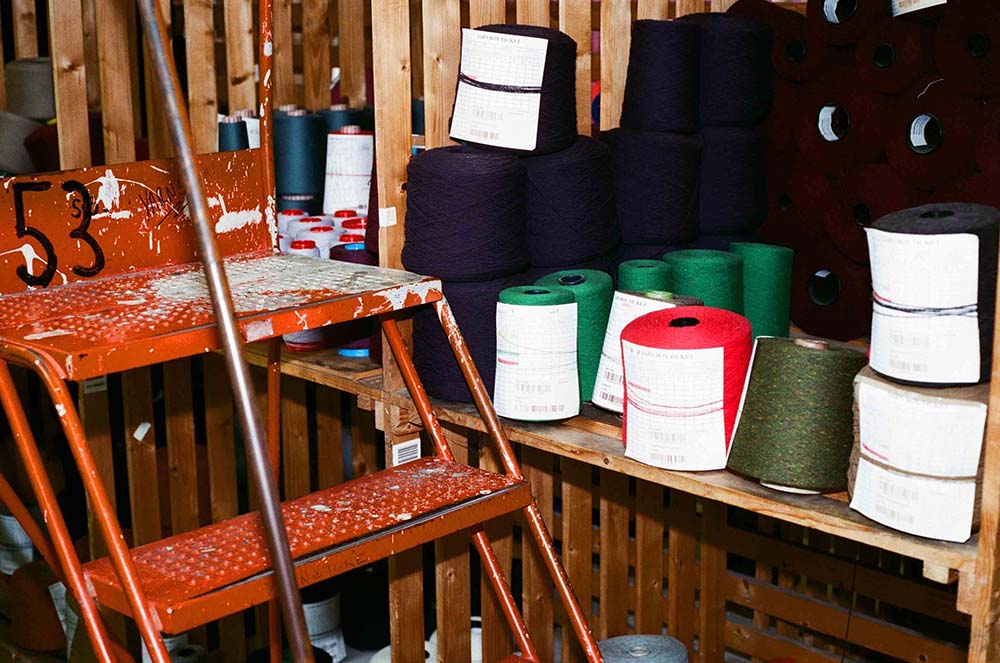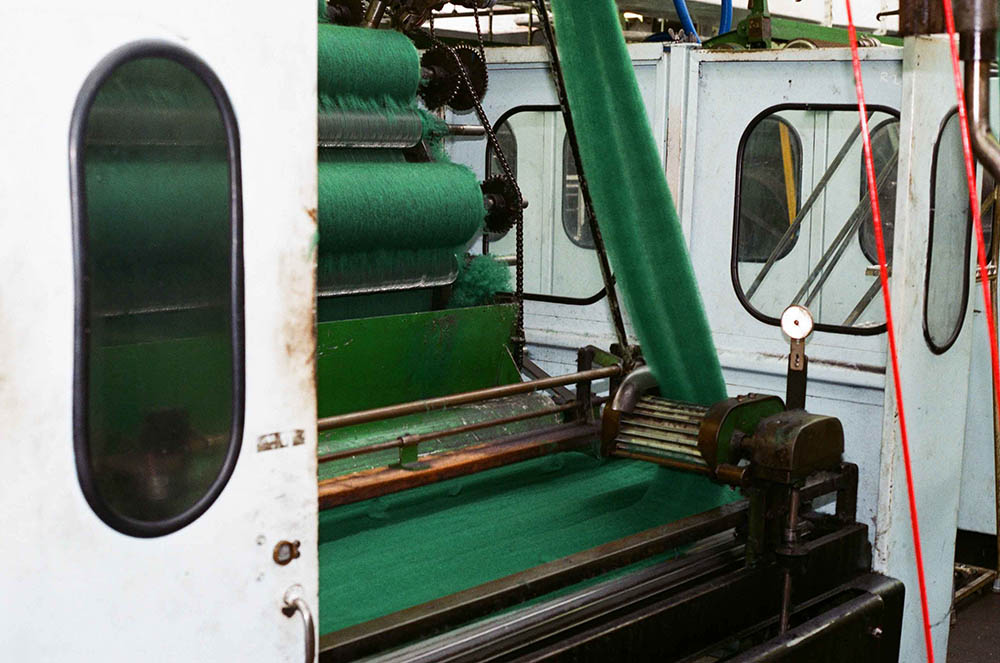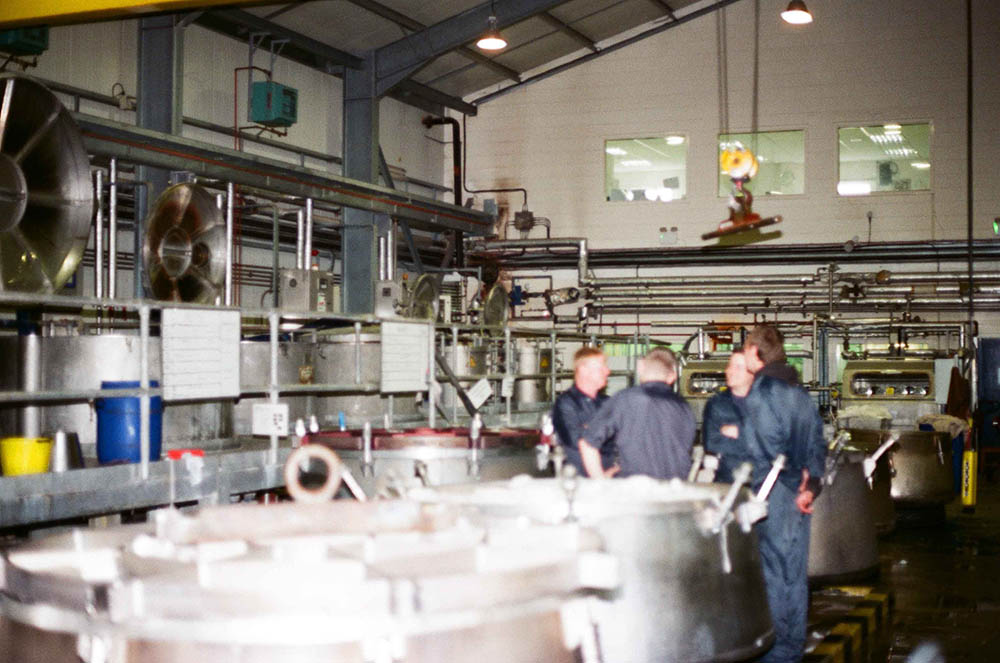 nom prénom, lieuworkers. 2019. , date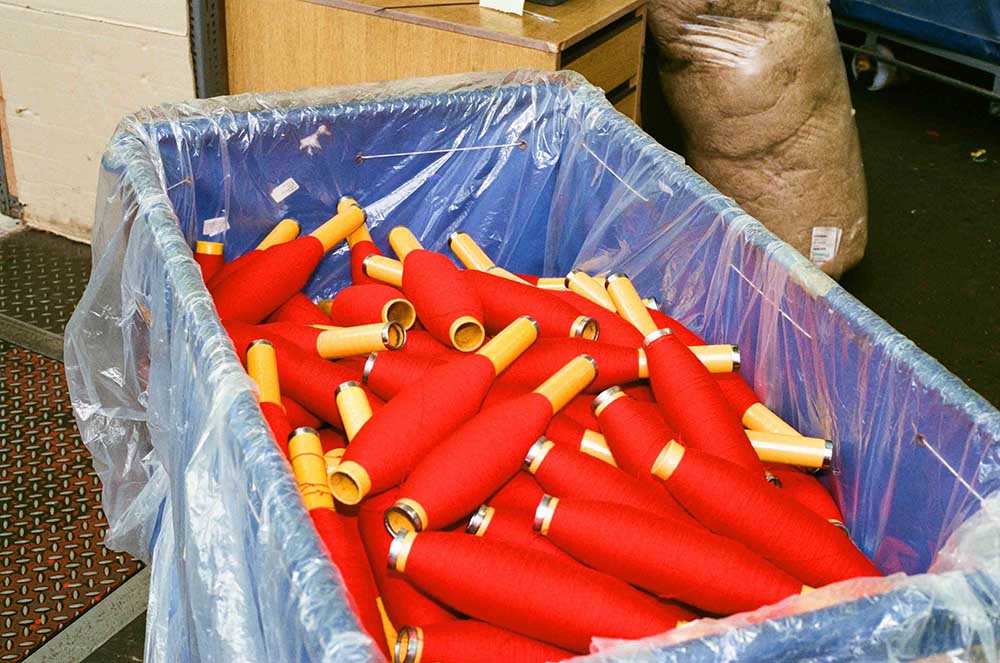 wool thread spools. 2019.