Nino Cerruti wanted to be a journalist. But in 1950, he gave up his studies to take over the family run fabric manufacturing business founded by his grand-father. To Nino, comfort is the sine qua non condition for elegance, which is why he innovates to create new yarns, new weaves and new finishes; then launches his own clothing brand in 1957.
In this 1970 photo, Nino is the incarnation of Biellesi effortless chic.
« Rebellion isn't in my way of proceeding. However, I seek to not do anything like everyone else. »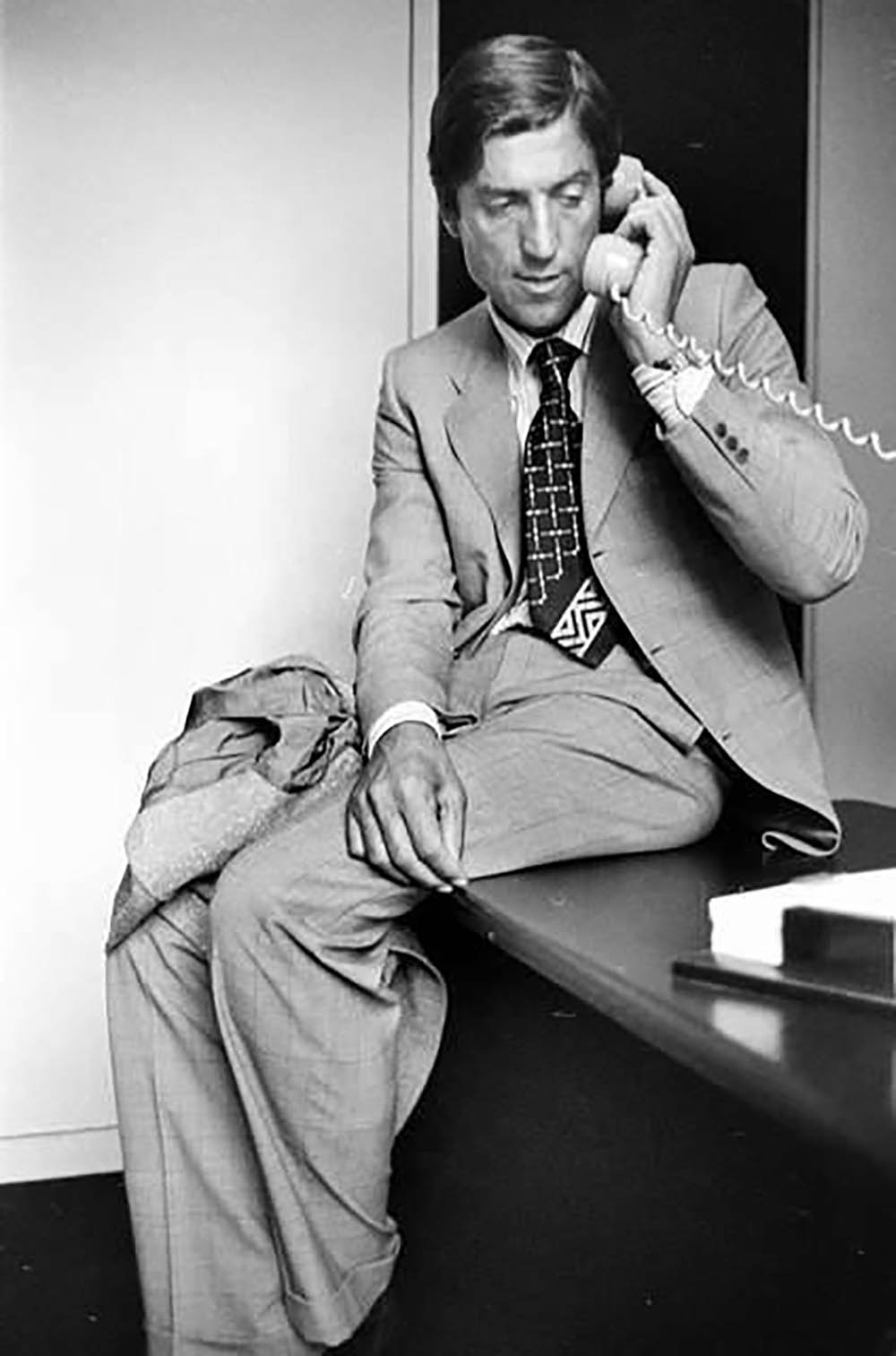 KELAÏDITES, Georges, phot. CERRUTI, Nino. 1970.