Our shirts are manufactured in a workshop founded in 1989, in Cologne, Germany. The family-owned company has been manufacturing shirts with the highest quality standards for over 30 years. The workshops' founders have succeeded in combining heritage and tradition while modernizing the shirt making process.
THE HAND OR THE MACHINE
There are two schools in the making of a quality shirt.
The first is the English method, which is defined by an exclusively machine manufacturing process. The pieces of fabric are sewn together with regular and closed seams.
The second is the Italian method, a confection almost exclusively by hand. The hand seams are more aesthetic and allow a gain in comfort because they are more flexible, but they are also much more fragile than the machine seams.
Behind these two schools are two distinct philosophies. The machine sewing of traditional British shirts is more elitist while the handmade Italian shirts are more classless, as the handmade seams can be sewn at home.
THE HAND AND THE MACHINE
Our shirts fall in between. They are made with a combination of machine and hand stitching. The areas most prone to wear are machine sewn: the shoulders, the collar base assembly, the buttonholes. The buttons are mounted in zampa di gallina, which means that all the buttons of the shirt have been sewn by hand. The pattern formed by the threads represents a hen's foot. In addition to this aesthetic dimension, the zampa di gallina stitching makes it easier to button the shirt.
The reinforcing hem gussets, the misalignment under the armscye, the English seams and the mother-of-pearl buttons support the solidity of the garment. The hem gussets at the bottom of the shirt help to reinforce these torsion points. The misalignment under the armscye, more complex to achieve, allows a gain in comfort and a greater range of movement. The French seams leave only one line of sewing, which allows for a more streamlined look while being very solid. The tighter the stitching per centimeter is, the stronger the shirt will be. Thick mother-of-pearl buttons are stronger, reflect light better and do not deform under heat, unlike plastic buttons.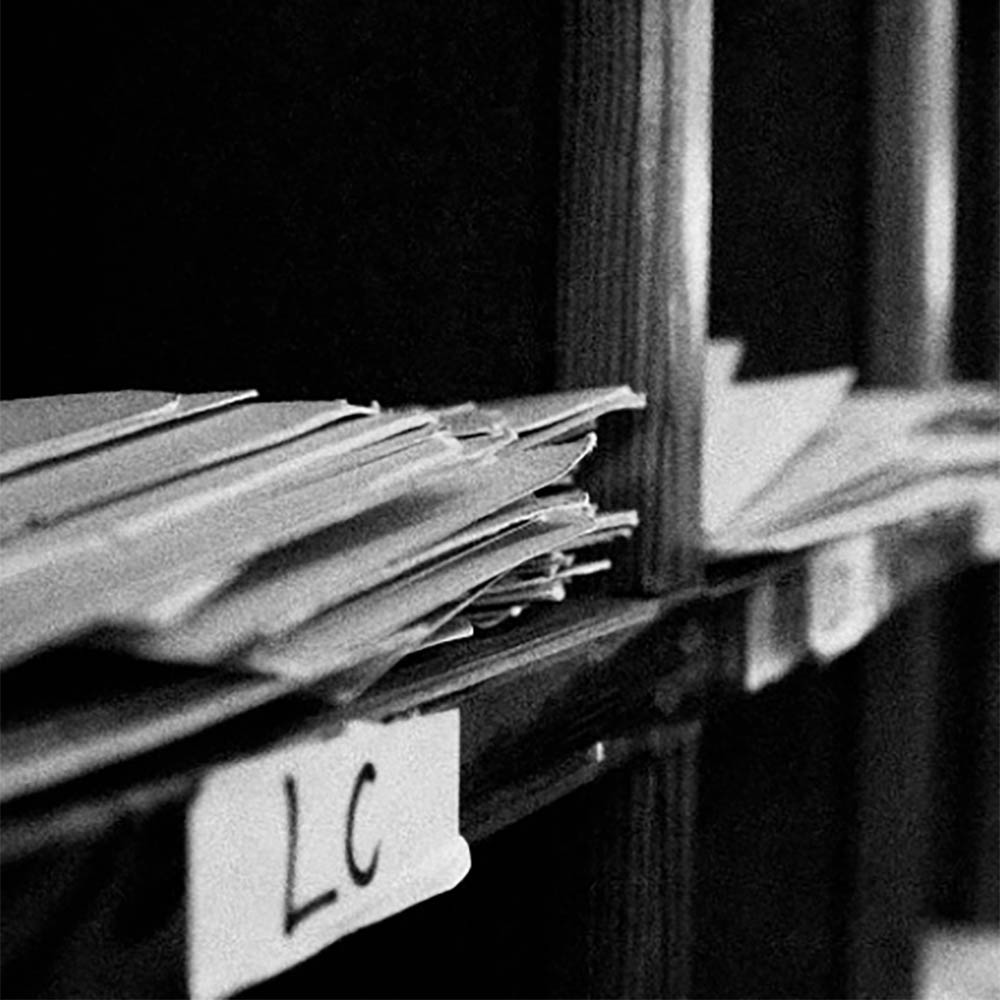 workshop archive. Poland. 2020.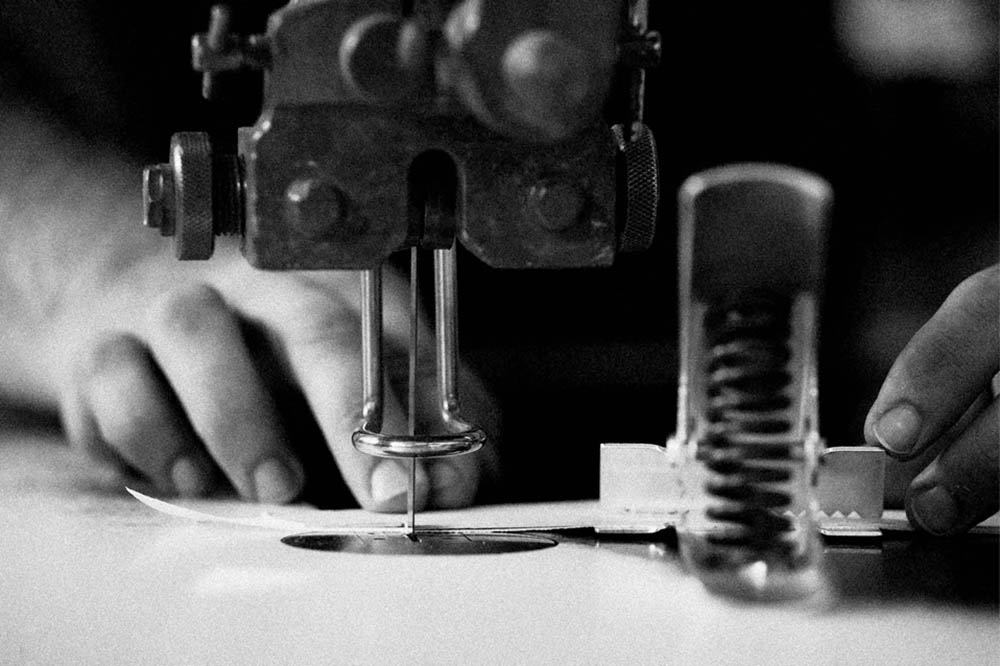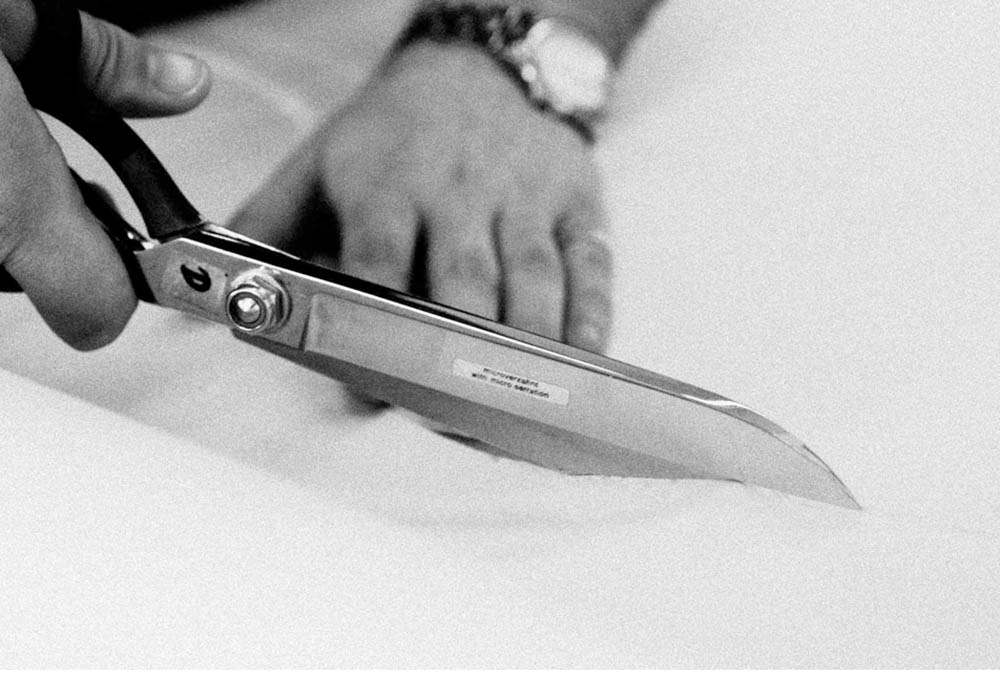 cutting of the fabric. Poland. 2020.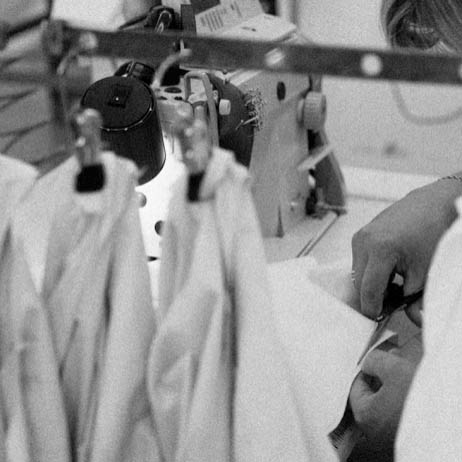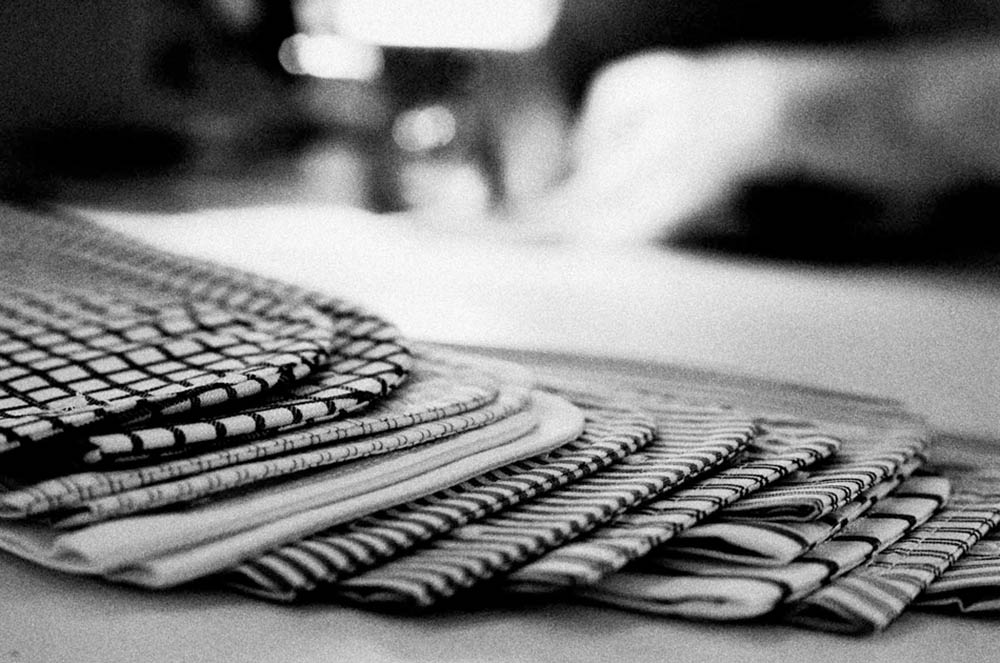 fabric samples. Poland. 2020.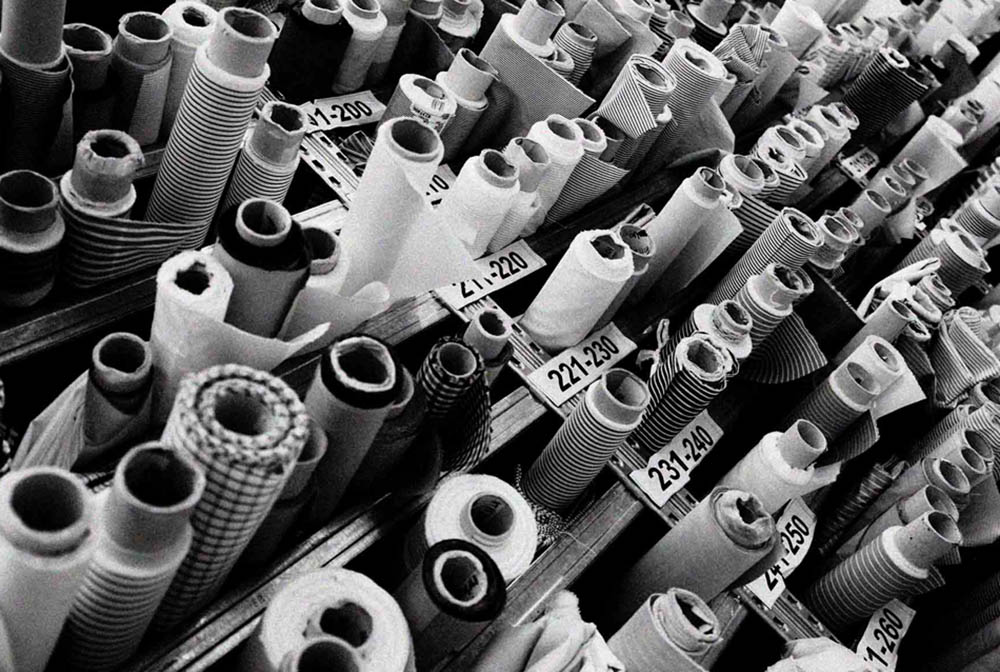 stock of fabrics. Poland. 2020.